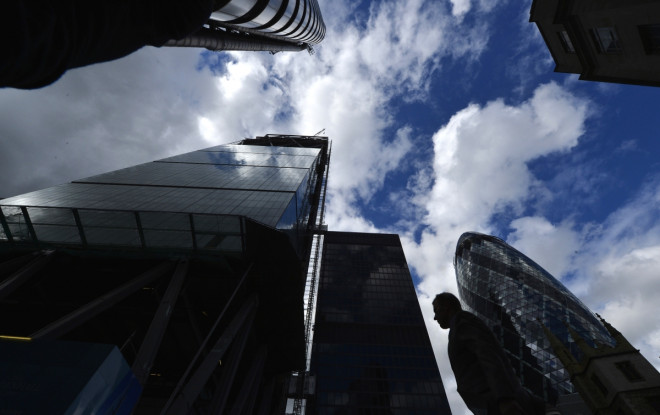 The Financial Conduct Authority's leader has launched a staunch warning to banks and firms that they should not use Britain's economic recovery as a way to battle against tighter regulation and more punitive settlements against wrongdoing.
After a raft of attacks from financial firms across the city, following the watchdog's record £474m (€583m, $794m) in malpractice fines in its first year in power, Martin Wheatley used a speech to say that tighter regulation over the industry will benefit the country in the long run.
"One of the big risks, if history is any guide, is that economic recovery gives way to overconfidence. And overconfidence gives way to lobbying by firms who want to unpick regulatory reform," said Wheatley.
"The see-saw nature of the relationship between industry and regulators over the years – increasing oversight in crisis, diminishing oversight during boom – is frankly unhealthy. In preventing a repetition here, it's an imperative for the UK's financial sector to resist future temptation to enter into a regulatory race to the bottom when the good times roll."
The FCA, which took over from the Financial Services Authority in April last year, has launched a number of major reviews and investigations into a number of sectors.
Since it revealed that it would look into £200bn consumer credit industry, the regulator has launched a £150bn credit card competition review, is leading the country's crackdown on the payday lending sector and has launched a large scale probe into a certain aspect of the insurance market.
However, Wheatley recently faced calls to quit after the agency leaked some of the details about an inquiry into whether 30 million customers of pensions and other products were "exploited" or mis-sold products.
The leak to a British newspaper days before the release of a detailed business plan for the coming year, saw £4bn wiped off insurance stocks within a day.
The FCA refused to confirm the report to the rest of the press for hours after the leak but as insurance stocks plunged as a result, Legal & General urged the watchdog to officially confirm and release details.
It eventually confirmed that it will examine investments languishing in funds that are closed to new business, known as "zombie fund" policies, sold by doorstep salesmen between the 1970s and 2000.