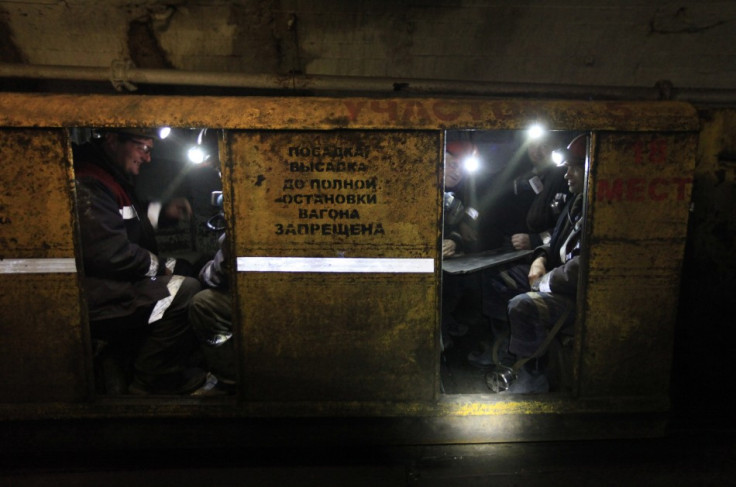 Fears have grown for four men trapped in Welsh mine after rescue efforts continued to falter. The four men, who are trapped in a flooded colliery in Swansea, have so far not been rescued and the divers who were sent to free the men had to turn back.
ITN reports that the divers who entered the mine in a bid to rescue the miners have been forced to return to the surface because of debris in the water. The four trapped miners have been named as Phillip Hill, 45, from Neath, Charles Bresnan, 62, David Powell, 50, and Garry Jenkins, 39, the Metro reports Friday.
"We brought in some divers to see whether it was possible to go through and speed things up," Gary Evans of the South and Mid Wales Cave Rescue Team said:
"They went into the water to see whether any progress could be made that way, and they went about 20 to 30 metres, but they weren't able to go any further," he continued.
A fifth miner was last night critically ill in hospital after escaping as flood water engulfed the drift mine yesterday. Two other men, who were with him, escaped largely unharmed and are aiding the rescue operation. The Telegraph reports that the alarm was raised at the pit around 9:20 a.m. Thursday.
Superintendent Phil Davies said one of the miners who escaped is being treated in hospital and another two are giving rescuers "a lot of information about what happened," the Telegraph reports.
"There is not a blockage issue in the mine, it is a water issue which we are currently trying to drain," he said.
"It is a difficult and dynamic rescue situation but everybody who needs to be there is there," he added.
The Wales rugby team, who are in competing in New Zealand at the Rugby World Cup, have also added their voices of support for the families affected.
"The players and the squad are well aware of the miners that are caught back home in Pontardawe, and our thoughts are very much with the miners, their families and friends," team coach Warren Gatland said.
"Hopefully, there is a positive conclusion to that mining accident. We are very well aware of things that are happening back home. On behalf of the squad, we want to send that support back to Wales. It is very important for us," he added.
The Telegraph reports that local residents have been supporting relatives by taking cakes and biscuits to the community centre where the families are being cared for.
The Rev. Martyn Perry, the local vicar from Cilybebyll parish, near the Gleision Colliery, said people were "taking heart" from the rescue.
Update - BBC report that Welsh Police has confirmed that one miner has been found dead, identity uknown.