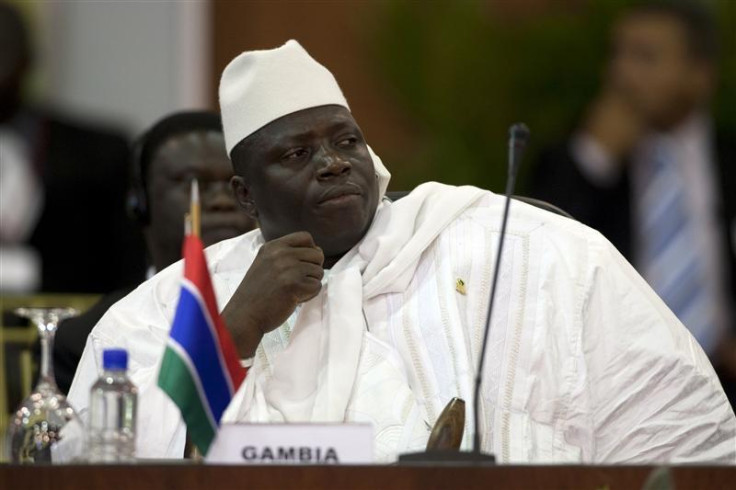 As a crackdown by authorities in Gambia continues, incumbent President Yahya Jammeh has ordered the closure of several private radio stations in an effort to muzzle the media ahead of the end of his mandate on 19 January.
The long-time president was defeated by opposition candidate Adama Barrow in the 1 December presidential election, but reversed his position on 9 December and rejected the election results. Gambia's electoral commission chairman, Alieu Momar Njai, fled the country when he received threats after declaring Jammeh the loser, Reuters reported on 3 January, quoting a family member and a colleague.
There have been increasing signs that, in an attempt to stay in power, Jammeh this week closed down three private radios, including Teranga FM and Hilltop radio, without giving any explanation. Local reports state that the president sent the security forces he controls to stop the programmes on Sunday (1 January).
Teranga FM is a very popular radio station in the small country where most of the population of only two million does not have access to print media, either because they cannot read other languages than their local ones, or due to a lack of resources. Teranga FM, for instance, acts as a relay for press reviews in local languages, and was previously closed several times for its work.
Its radio manager, Alagie Ceesay, who is a target for the government for broadcasting critical debates on domestic politics, was arrested in 2015 and disappeared last July. He is currently living in hiding.
The second radio to be closed, Hilltop, is an entertainment broadcaster. According to Reuters, Afri Radio is the third radio to have suffered the same fate.
Cracking down on dissenting voices, the opposition and the media has marked Jammeh's 22 years in office. Human Rights Watch (HRW) has warned of "the risk of rights violations" should Jammeh refuse to agree to step down any longer. "In his attempt to stay in power, Jammeh, and the security forces he controls, could resort to the arbitrary arrests, torture and forced disappearances against political opponents and activists," HRW researcher Jim Wormington wrote.
Reporters Without Borders (RSF), which says that "Yayah Jammeh has created a climate of terror around anything remotely to do with journalism", condemned the move as "pure censorship". "As he (Jammeh) alone can decide to close any media outlet, he is on RSF's list of predators of press freedom," the press watchdog said. Ruled since 1994 by Jammeh, the West African country is ranked 145 out of 180 countries in RSF's 2016 World Press Freedom Index.