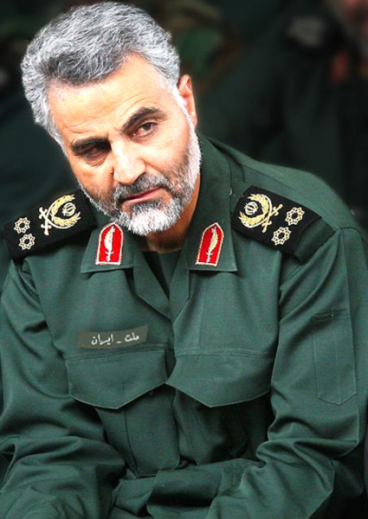 The feared leader of Iran's elite Revolutionary Guards Corps, Qasem Soleimani, is actually "very kind and emotional", according to his brother. Sohrab Soleimani was speaking to Iran's state-run Fars news agency.
Labelled a supporter of terrorism by the US State Department, Qasem Soleimani is widely regarded as one of the most ruthless and powerful military strategists in the Middle East. His al Quds force conducts special operations in countries including Syria and Iraq and in 2011 he was accused of involvement in a plot to assassinate the Saudi Arabian ambassador to the United States in Washington DC.
However Sohrab Soleimani was keen to emphasise his brother's kinder side in a recent interview, according to Radio Free Europe. "He's a serious person, but very kind and emotional," he said. "Those who don't know him well can't believe what kind of personality he has."
Al-Quds has provided support for the Assad regime in Syria and the government of former Iraqi Prime Minister Nouri al-Maliki, whose sectarian policies were widely blamed for boosting support for Islamic State among the country's Sunni population. In recent months Soleimani has been pictured on the front line in Iraq leading Shia militias in the fight against Isis.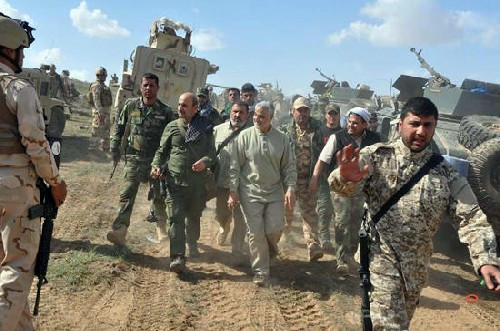 The administration of US President Barack Obama has accused Soleimani of defying a UN travel ban in a recent visit to Moscow for talks with Kremlin officials on Middle East strategy. Previously, Canada's former foreign minister John Baird branded him an "agent of terror in the region disguised as a hero" fighting Isis.
Yet Soleimani is revered in Iran, featuring in news reports, on giant billboards in Tehran and even receiving praise in a popular song. It seems that Iran is keen to downplay his fearsome reputation, with travel restrictions against him to be lifted as part of the landmark nuclear deal with the US, agreed earlier this year, which will see increased inspection of nuclear sites granted by Tehran in exchange for an easing of economic sanctions.