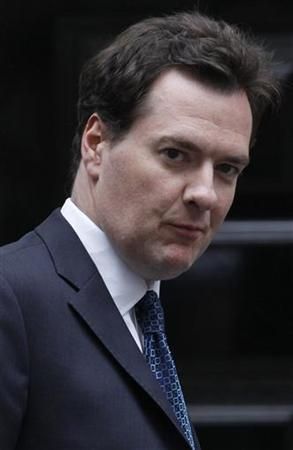 Britain's economic growth in the second quarter of 2011 has been unexpectedly revised down to 0.1 per cent.
The Office for National Statistics said that a major revaluation of its historical data showed that Britain's 2008/9 recession was shorter but deeper than first thought Reuters reports Wednesday.
"U.K. growth will at best bump along at these low levels for years," said Chris Scicluna, deputy head of economic research at Daiwa Capital Markets Europe in London.
"With potentially huge additional downside risks posed by the crisis in Europe, the case is stronger than ever for the bank to restart bond purchases to keep the economy from sliding into another recession," he added.
Consumer spending plunged quarter on quarter on the second quarter reflecting a major squeeze on purchasing power coming from high inflation, muted wage growth and tighter fiscal policy IHS Global Insight view reports Wednesday.
The figures will no doubt be a blow to Chancellor George Osborne's 2011/12 public sector net borrowing requirements target of £122m is based on the British economy growing by 1.7 per cent in 2011 and 2.5 per cent in 2012 with many pointing that George Osborne's growth figures are far too optimistic and need to be revised.
However, Chris Williamson, chief economist at Markit, said a services survey his firm conducts may prompt the Bank's nine policymakers to hold fire.
"Policymakers may choose to wait until more evidence on the health of the economy becomes available with the publication of October surveys, third quarter GDP data and the Bank's updated forecasts," Williamson said.
A recent Bank of England report estimated that quantitative easing raised the level of real GDP by 1.5 per cent to 2 per cent but also boosted the inflation rate by as much as 1.5 per cent points.