Feature: Apple iPad 3 vs Acer Iconia Tab A700
Apple has enjoyed almost no competition to stop its iPad 2 from dominating the tablet market over the past year - HP gave up with its TouchPad and went home, Samsung struggled with lawsuits and BlackBerry's PlayBook has been something of a disaster.
But with Acer's quad-core A700 tablet on the horizon, could Apple - which is expected to announce the iPad 3 on Wednesday - finally have a creditable rival?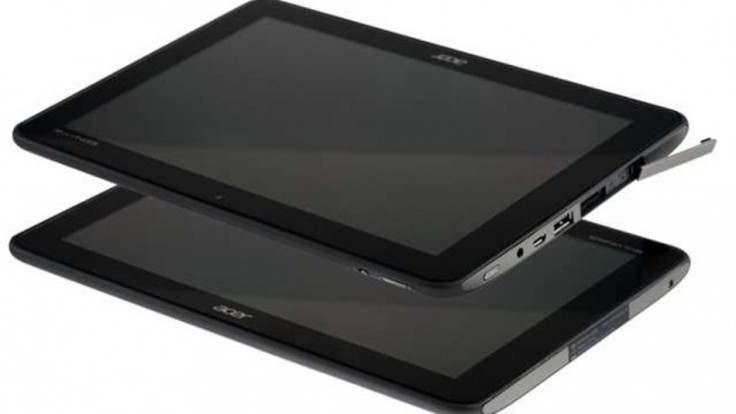 Acer is already in the tablet market with the Iconia Tab A200, but with a 1GHz dual-core processor and just 8GB of internal storage, the £280 tablet is nothing for Apple to worry about - but the A700 could be a different story.
The Iconia Tab A700 will sit above the A200 and mid-range A510 and feature a 1.3GHz quad-core processor provided by Nvidia, a high definition 1080p screen and the latest Android operating system, 4.0 Ice Cream Sandwich.
That Nvidia chip will line up well against the iPad 3, which is predicted to have a quad-core A6 unit supplied by Samsung - although recent rumours claim of an A5X processor, which could mark a smaller upgrade from the iPad 2's A5 than we were expecting.
Around the back of the Asus there is a 5-megapixel camera, which is certainly better than the poor snapper on the iPad 2. Having said that, images claiming to be of the iPad 3's rear case show an increased lens size over the old model, so five megapixels could be on the cards.
A super-high resolution Retina display is expected to be the iPad 3's selling point, with an eye-melting resolution of 2048x1536 that will offer a pixel density so high images will be as crisp and clear as a high-quality printed magazine.
The iPad 3 is not thought to have a microSD card slot and storage is thought to remain at the standard eight, 16 and 32GB sizes. The Asus A700, on the other hand, will have 32GB as standard, as well as a microSD card slot - vital for users who wish to carry dozens of HD films with them.
Asus has yet to mention a price for the A700, but with the lesser-specced A200 selling for £280, we'd expect its big brother to sit close to the iPad, at around £400.
The iPad 3 will arrive around a week after the 7 March announcement, while Asus has confirmed that the A700 will be available in the UK from June.
Check back at International Business Times UK soon for hands-on reviews of both tablets.
© Copyright IBTimes 2023. All rights reserved.