Feds asked for right to demand anyone's fingerprints to open phones, court documents reveal
Legal experts expressed concerns over such an 'unbelievably audacious abuse of power'.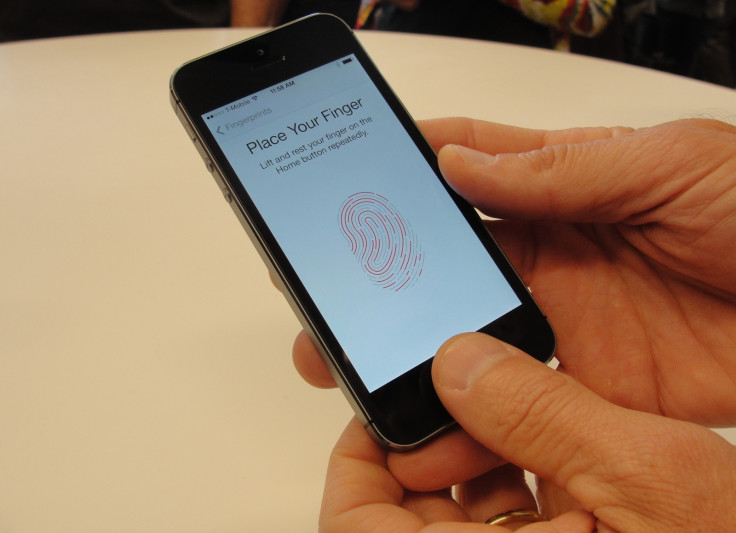 Federal authorities want the right to be able to walk into any building and demand anyone yhrtr to provide their fingerprints, in what is considered to be an unprecedented attempt to circumvent iPhone and other smartphones' security. According to reports, The Department of Justice (DOJ) filed a search warrant that requested the authorisation to gather and use biometric information to unlock phones.
Court documents, previously unavailable to the public, reveal that California's top cops sought to search a property in the state. The memorandum, which was signed by the Central District of California attorney Eileen Decker, included a noteworthy and uncommon request.
The warrant requested that police be provided with "authorisation to depress the fingerprints and thumbprints of every person who is located at the SUBJECT PREMISES during the execution of the search and who is reasonably believed by law enforcement to be the user of a fingerprint sensor-enabled device that is located at the SUBJECT PREMISES and falls within the scope of the warrant."
A resident of the property in question told Forbes that neither they nor any of their relatives living at the address had ever been accused of being party to any crime. "They should have never come to my house," the person said, declining to provide any additional information on the investigation. "I did not know about it till it was served... my family and I are trying to let this pass over because it was embarrassing to us and should've never happened."
The government also did not limit itself to seeking a mass fingerprint request. Court documents revealed that the Feds wanted to seize passwords, encryption keys and other such information that would help them access devices. The memorandum also revealed that the Feds' desire to amass both fingerprint and device accessing information was not limited to merely suspects of the investigation but also included anyone within the premises, regardless of their connection to the case.
"While the government does not know ahead of time the identity of every digital device or fingerprint (or indeed, every other piece of evidence) that it will find in the search, it has demonstrated probable cause that evidence may exist at the search location, and needs the ability to gain access to those devices and maintain that access to search them. For that reason, the warrant authorises the seizure of passwords, encryption keys, and other access devices that may be necessary to access the device," the document read.
Legal experts and privacy advocates expressed major concerns over such an unprecedented request made by the government. "They want the ability to get a warrant on the assumption that they will learn more after they have a warrant," said Marina Medvin of Medvin Law. "Essentially, they are seeking to have the ability to convince people to comply by providing their fingerprints to law enforcement under the color of law — because of the fact that they already have a warrant. They want to leverage this warrant to induce compliance by people they decide are suspects later on. This would be an unbelievably audacious abuse of power if it were permitted."
Electronic Frontier Foundation (EFF) senior staff attorney Jennifer Lynch said: "It's not enough for a government to just say we have a warrant to search this house and therefore this person should unlock their phone. The government needs to say specifically what information they expect to find on the phone, how that relates to criminal activity and I would argue they need to set up a way to access only the information that is relevant to the investigation.
"The warrant has to be particular in how it describes the place to be searched and the thing to be seized and limited in scope. That's why if a government suspects criminal activity to be happening on a property and there are 50 apartments in that property they have to specify which apartment and why and what they expect to find there."
© Copyright IBTimes 2023. All rights reserved.