Reports of female genital mutilation in western media are "hyperbolic" and "one sided", unfoundedly portraying the practice as "savage and horrifying", a report has said.
An international advisory group says female genital surgeries are poorly understood and unfairly characterised by western media.
The Public Policy Advisory Network on Female Genital Surgeries in Africa say media coverage is responsible for "painting the now familiar portrait of African female genital surgeries as savage, horrifying, harmful, misogynist, abusive, and socially unjust".
According to the public policy article in the Hastings Centre Report, the group wants to shift the coverage of female genital surgeries from an "over-heated, ideologically charged, and one-sided story about 'mutilation,' morbidity, and patriarchal oppression, to a real, evidence-based policy debate governed by the standards of critical reason and fact checking".
Female genital mutilation has been condemned as a violation of human rights by many experts and organisations, including the World Health Organisation and the United Nations.
In African countries, including Egypt, Somalia and Sierra Leone, more than 90 per cent of women aged between 15 and 49 have undergone genital surgeries.
The advisory network focuses on two types of surgery, which involve reducing the clitoral hood and reducing or eliminating the labia and clitoris. A third type, referred to as sealing, involves narrowing the vaginal opening with stitches.
In the UK, female genital mutilation was made illegal over 20 years ago. A new report by the Guardian, however, notes that since its implementation, there has not been one successful conviction.
According to the Home Office, up to 24,000 girls under the age of 15 in the UK are at risk of genital mutilation.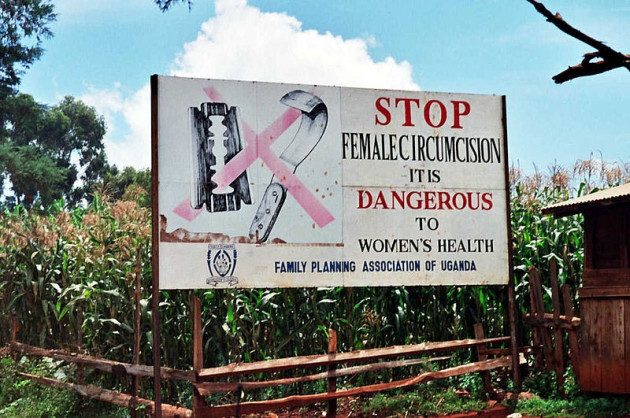 The authors of the Advisory Network report say medical research found a high percentage of women who had genital surgery "had rich sex lives, including desire, arousal, orgasm and satisfaction".
It said reproductive health and medical complications linked to the procedures were infrequent, and that those who value female genital surgery see it as aesthetic enhancement and not mutilation.
The authors note that most places where these surgeries are performed, male genital surgery also takes place, so women are not singled out as "targets of punishment, sexual deprivation, or humiliation".
They also say the link between patriarchy and female genital surgery is unfounded and that a WHO study about the "deadly consequences" of female genital surgery has been the subject of criticism, in that evidence does not support claims that the surgery is a cause of perinatal and maternal mortality.
Morally Unacceptable
Despite these recommendations regarding western reports of genital surgeries, many people still disagree with the policy statement, which says the media should stop using "violent and pre-emptive rhetoric" suggesting that African parents mutilate their daughters and damage their sexual health.
Ruth Macklin, a bioethicist and professor at the Albert Einstein College of Medicine of Yeshiva University, said crucial information is missing from the statement, including studies that document significant harm to women who have undergone the procedure.
She said there has also been a shift in attitude among women in countries where the prevalence of genital cutting is high.
Nikola Biller-Andorno, from the Institute of Biomedical Ethics at the University of Zurich, and Verina Wild, the institute's deputy director, said there is enough evidence to show that the conditions under which female genital surgery is performed is morally unacceptable.
They also say the report's depiction of women's autonomy is wrong, saying that women may feel compelled to have the surgery because they cannot deviate from local customs and social structures.
Nawal M Nour, director of the African Women's Health Center at the Brigham and Women's Hospital in Boston, said the Advisory Network's statement that a "high" percentage of women have rich sex lives should be changed to "some".
"Women who had undergone genital cutting were more likely to report dyspareunia, no sexual desire, and less sexual satisfaction," she said.
"Speaking as both an African woman and an obstetrician-gynaecologist, I hope that this practice ends during my lifetime."