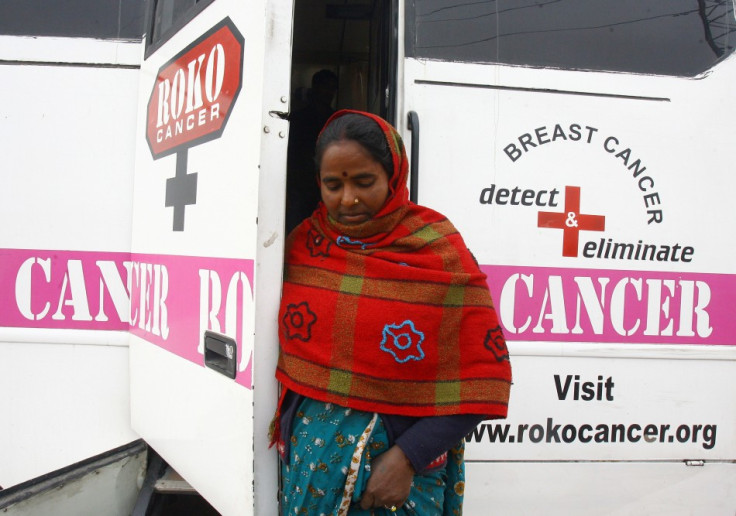 As the British government's choice of a vaccine against cervical cancer is brought into question, possible links between uncircumcised men and cervical cancer in women are taking centre stage again.
The UK has approximately 2,800 cases of cervical cancer and almost 1,000 deaths annually.
A number of studies have tried to establish a link between uncircumcised men and cervical cancer in women. It shows higher rates of cervical cancer in women who have had one or more uncircumcised partners.
In 2002, a study by the International Agency for Research on Cancer, published in the New England Journal of Medicine, suggested that the foreskin does have a role in cervical cancer. According to the study, penile human papilloma virus was found in 20 per cent of uncircumcised men, while only 5 per cent of circumcised men had it. The study suggested that women were 5.6 times more likely to have cervical cancer if their partner was uncircumcised.
Various studies have demonstrated increasing infection with genital HPV types at a younger age. In the UK 5 per cent of girls under the age of 14 had HPV antibodies, indicating infection. This infection may have been acquired at any time.
HPV is passed on through genital contact, usually during vaginal and anal sex, as well as during oral sex. Approximately 8 in 10 people will be affected with HPV in their lives. HPV has different strains and can trigger cervical cancer and genital warts.
The vaccination of girls against HPV could reduce the incidence of cervical cancer between 38 and 82 per cent.
Adult male circumcision is being promoted as a means of preventing HIV infection as well.