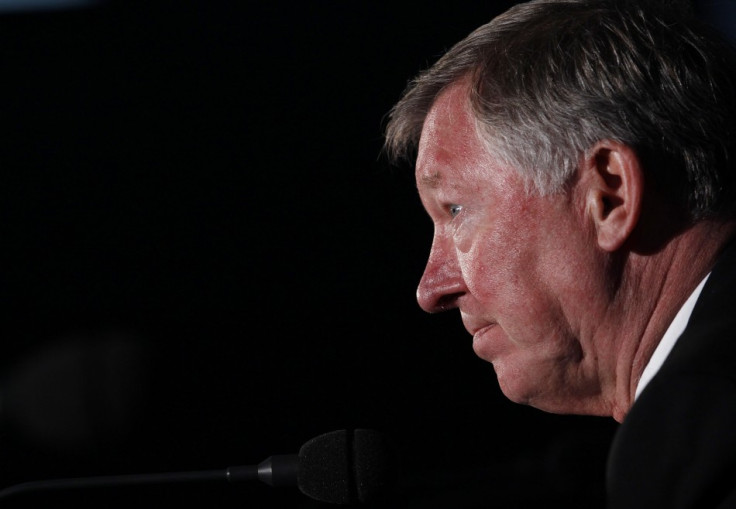 Manchester United manager Sir Alex Ferguson has admitted he is still haunted by his side's 6-1 capitulation against their bitter Premier League rivals Manchester City last month.
The evergreen Scot concedes the memory is still a painful one even now, but admits he wants his players to retain the hurt and dissatisfaction of the result so to ensure it never happens again.
The defending Premier League champions endured a nightmare Manchester derby last month, when Roberto Mancini's table-topping side dismantled their neighbours at Old Trafford 6-1. A brace from Mario Balotelli either side of half-time was followed by a Sergio Aguero goal and an Edin Dzeko double in between a neat finish from the superb David Silva. Jonny Evans was sent off early in the second half to compound a stunned Old Trafford's misery as City inflicted United's worst home defeat since February 1955. It was the first time since 1930 that United had conceded six goals at Old Trafford, when Huddersfield and Newcastle United won 6-0 and 7-4 respectively and within four days of each other.
In the aftermath of their humbling defeat which enabled Manchester City to open up a five point lead at the summit of the Premier League, Ferguson, who celebrates 25-years in charge of Manchester United on Sunday evening, rued the result as "the worst of my career".
Whilst many predicted a major power shift in English football, the Red Devils have gradually and not entirely convincingly, amassed three wins from three, defeating Aldershot Town in the Carling Cup, Everton in the Premier League and last night in the Champions League against Otelul Galati.
Speaking prior to last night's laboured 2-0 win, Ferguson intimated the unique result would serve as a timely and painful reminder of his players' responsibilities suggesting the manner of the defeat was compounded by United's "own stupidity".
The Manchester United manager believes his side should have acknowledged their opposition's one man advantage instead of pursuing an unlikely draw following Darren Fletcher's well taken goal.
"It's painful even to think about it but I don't want the players to forget it totally because it must serve as a reminder of the necessity of keeping our concentration levels high and thinking all the time," Ferguson told United Review.
"The score against us only reached such high proportions because of our own stupidity.
"The game was a lost cause when City went three up; a man down following the dismissal of Jonny Evans, we should have contained the game.
"Instead, we continued, in our usual cavalier way to bomb into attack.
"You have to be sensible, though, and we left hardly anyone minding the shop, allowing City to pick us off with ease.
"It was a recipe for disaster. City just didn't have to work for their last three goals, but the fact is we were left with an embarrassing scoreline, the butt of many a joke I know.
Although the result will undoubtedly serve as a sobering and perpetual reminder of Manchester City's superiority on the day, Ferguson believes the club he has served with distinction for a quarter of a century will use the disappointment as a catalyst to further successes.
"There is no progress in life without failure," The Scot said.
"For one thing, it means you think about how you got to the top in the first place. It's another day in our history, one that will be talked about for a long time to come.
"We have certainly had better days, but there is no time for tears.
"Our players are eager not to make that kind of mistake again, or at least not for a very long time."