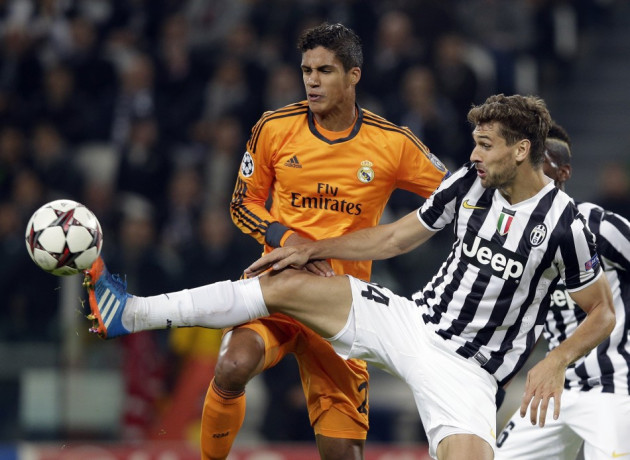 Juventus striker Fernando Llorente is not for sale according to the Serie A champions despite reports suggesting Arsenal will target the Spanish international in the January transfer window.
Llorente has played second-fiddle to Carlos Tevez for much of the season but has started four of the club's last five games including Tuesday's 2-2 draw with Real Madrid during which the forward scored a second-half header.
The 28 year old's inauspicious start to life in Turin had sparked reports he would be subject to interest from Arsenal in the upcoming January transfer window as the north Londoners seek to add to their depleted attacking resources.
But Juve have struck a blow to Arsenal's hopes of Llorente filling the void, by claiming the striker is not for sale following his summer move from Atletico Bilbao.
"The player is not for sale, he never has been, he remains with us," sporting director Giuseppe Marotta told Tuttosport.
"There is great confidence in him, he is reaching the top of the physical condition. We are very happy with him and his progress."
Olivier Giroud is Arsenal's only recognised senior striker, with Nicklas Bendtner having produced a series of inadequate performances in cameo roles of late, and the Frenchman's workload means the club are in urgent need of additional forwards.
Llorente has been mentioned a possible candidate, but Giroud, who set up Aaron Ramsey's winner against Borussia Dortmund, is happy to take on the responsibility.
"I'm OK with my body - physically I feel really well," the Arsenal striker said. "I have felt so good since the beginning.
"I have scored a lot of goals and it was really good for my confidence. I touch some wood, like we say, and, hopefully, I will not get injured.
"But if you look at my stats, I used to play a lot of games every season with not a lot of injuries so, hopefully, it will be the same this year as well."