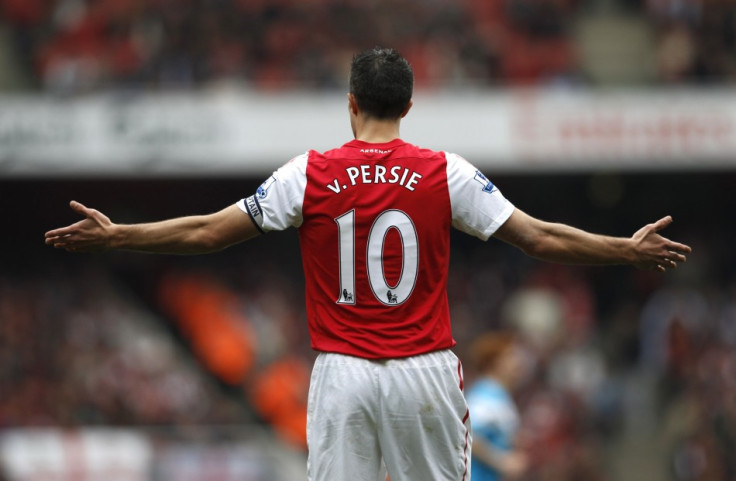 On current form Fernando Torres is the opposite to Arsenal talisman Robin Van Persie according to ITV football pundit Andy Townsend.
Van Persie is the in-form player in the Premier League and the catalyst behind Arsenal's superb recovery from their underwhelming start to the season.
Arsene Wenger is increasingly reliant on the Emirates talisman as his 30 goals in the 2011 calendar for Arsenal illustrates.
In direct contrast to the aforementioned Arsenal forward, Fernando Torres has become a symbol of Chelsea's malaise. Five defeats in nine games has left Andre Villas-Boas under mounting pressure amid speculation his notoriously fickle employer is running out of patience.
Andy Townsend believes the contrasting circumstances of the Arsenal and Chelsea striker is hugely apparent in their body language. Where Van Persie is first to everything for Arsenal, lively and alert to a possible opening, Torres is ponderous, disinterested and looks like he has "weights in his boots".
"Torres is playing like there are weights in his boots. His body language is poor, he is misreading the game, his confidence has drained. If he goes near post, the ball goes far; if he comes short, it goes long." Townsend said of the Chelsea striker ion his column for the Daily Mail.
"He is the opposite to Arsenal striker Robin van Persie, who was praised in Sportsmail last week. Van Persie sees it early, Torres sees it late. It can happen when your form deserts you, but this has been going on for too long now.
"This is the striker who, in the red of Liverpool, could torment Rio Ferdinand and, especially, Nemanja Vidic. He had movement, pace, ability to ghost into space and then finish.
"I actually thought he was turning the corner with that finish for Chelsea against Manchester United - even though he missed a sitter in that game - and then he scored against Swansea. But when he was sent off it seemed to set him back again. Three games out and he looks like he's missed six months."
Townsend added: "I've always rated Torres and I'm sorry he is enduring this period in his career. I hope he can come good again and remind us of his talent, but some players never recover. A spell like that can shatter them."