Ferrari designs the interiors of its cars around the driver. Everything is angled towards the person behind the wheel, leaving little in the way of entertainment for the passenger. But this approach has been completely rethought for the new GTC4Lusso, which features a "co-driver" system, comprising a touchscreen for each person to interact with.
Shown off in public for the first time at the Geneva motor show, which is running until 14 March, the GTC4Lusso (and its annoying lack of spaces) aims to make riding in a Ferrari as fun for the passenger as it is for the driver. Or, as this is a four-seater, for the front passenger, at any rate.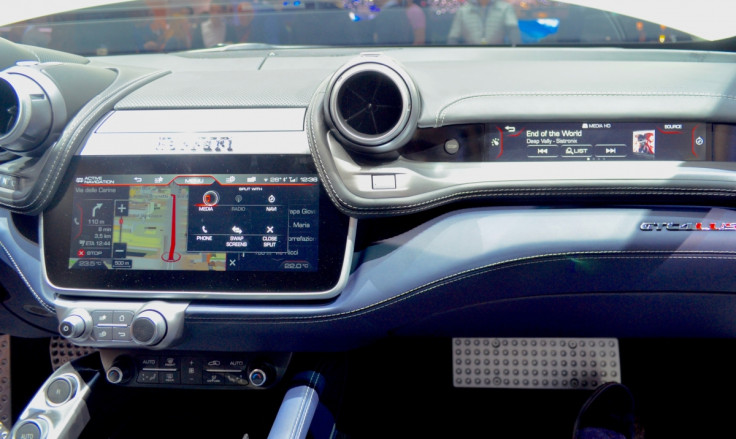 There are two firsts for Ferrari here. One is the massive 10.25in touchscreen in the centre of the dashboard. This displays everything you would expect: there is satnav, radio, Apple CarPlay and the like, stretched across the largest computer screen ever installed in a Ferrari.
But it is on the passenger side where things get more interesting. IBTimes UK was shown how the second touchscreen acts as an extension of the instrument cluster, giving the passenger readouts for speed, revs, gear and, massaging the driver's ego, how much G-force is being pulled around corners. But, more interestingly, the display lets the passenger play with the satnav and music.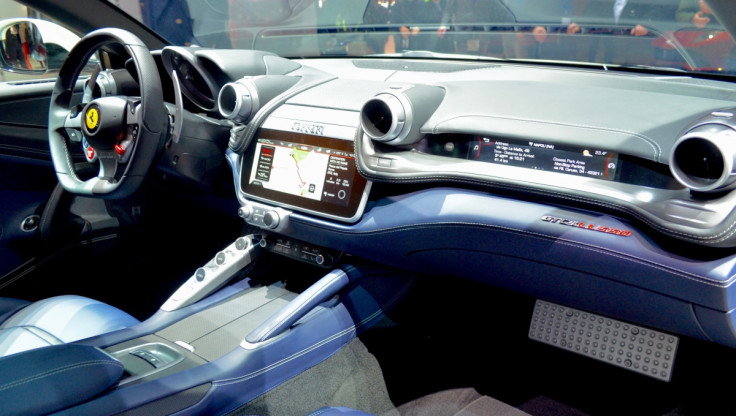 They can search for and add new waypoints to the journey – such as a local pub, restaurant or petrol station – without asking the driver to do it, or reaching across and distracting them.
On a similar note, the passenger can control what music is being played from their screen without affecting the main display – any driver who constantly loses the satnav to their passenger looking for a new song to play will already understand what a lifesaver this feature could become.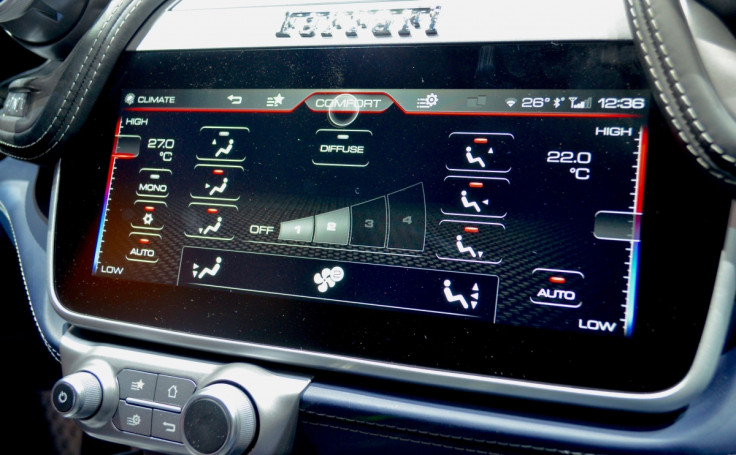 The cars at Geneva were only able to show a simulation video of what the two screens can do, and how the user interface will work, but Ferrari tells us the UK press fleet will gain a £230,000 GTC4Lusso towards the end of 2016. Naturally, we have put our name down to try one out as soon as we can.