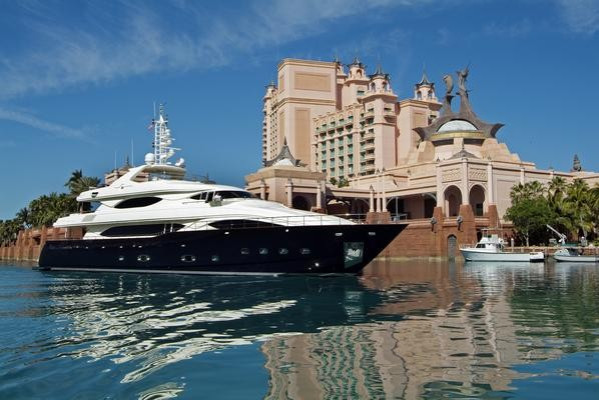 Italian yacht maker Ferretti and the Industrial and Commercial Bank of China (ICBC) have reached an agreement to provide financial support to potential yacht buyers.
In a release, the company said that it signed a memorandum of understanding with the lender, allowing potential customers to make use of ICBC's guarantee to make purchases.
Speaking to the Financial Times, the company's chief executive Ferruccio Rossi said although the deal is aimed at the Chinese and other Asian markets, the firm plans to expand funding to potential customers in other parts of the world, including the US and Europe.
"This agreement is a way to expand our presence in the Asia-Pacific region while developing our distribution and promoting made in Italy products," he said.
"This is very strategic for us because it allows the company to develop its business in emerging markets that are growing."
Currently, about 15 percent of the Chinese-owned company's sales are from the Asia Pacific region. Europe, Africa and the Middle East account for about 50 percent of sales while 35 percent sales are from the Americas.
The company has dealers in over 80 countries.
The 43-year-old firm produces seven brands in Italy and one in the US. Now, it plans to manufacture yachts in China, aimed at the country's middle class.
"We will start by focusing on more affordable boats in China and create the client base that tomorrow will buy more luxurious boats made in Italy," Rossi said to FT.
"I think Ferretti is one of the first examples, if not the first, of an Asian investor investing in an Italian or European luxury company in order to expand sales in the Chinese market. I believe there will be many in the future," he said.
Chinese bulldozer manufacturer Shandong Heavy Industry Group has a 75 percent stake in the company. The Royal Bank of Scotland (RBS) and Strategic Value Partners own the rest of the company.
Demand for luxury yachts is expected to rise in China which has seen a rise in billionaires following the country's emergence as a booming economic powerhouse.