Francois Carrard, the man who steered the International Olympic Committee out of its own corruption crisis, will now cast his eye on the football's governing body. The 77-year-old Swiss lawyer has been appointed as the chairman of Fifa's reform task force.
Carrard was the director-general of the IOC from 1989 to 2003 and was the commissioner of the Olympic body's reform commission following the vote for the 2002 Winter Olympics which was won by Salt Lake City.
In May this year, the US indicted nine football officials and five marketing and broadcasting company executives for a wide range of offences ranging from fraud, money-laundering and racketeering.
A second criminal case is currently being undertaken by Swiss prosecutors into the 2018 and 2022 World Cup bids which were won by Russia and Qatar respectively.
In a conference call following the announcement of his appointment, Carrard told reporters: "As the independent chairman, I am committed to delivering the necessary package of credible reforms, working with representatives from within football and wider society.
"It is vital for the future of global football to restore the integrity and reputation of its governing body. I think this is a very big crisis, it is somehow comparable to what I experienced with the IOC
"There are accusations of corruption against certain leaders, there are structural reforms which are badly needed. There is the interference of the political world, of the sponsors who are very unhappy, we had similar situations with the IOC at the time. And there is the interference of the justice ... it is a very, very serious crisis," he said.
To help him with his task, Carrard said he plans to set up a five person 'advisory board.
The task force was initially scheduled to make recommendations at the Fifa's 24th executive committee meeting in September but Carrard told reporters that his committee will not be able to hold its first meeting until mid-September.
Instead, the task force will present its findings to Fifa's congress to be held on 26 February, said Carrard. The agenda for that meeting is set in December, Reuters said.
Task force committee members
The committee was initially supposed to comprise of 11 members but it has been expanded to 15 with Carrard, two members from each of the six continental football confederations and two members to be appointed by the football body's commercial partners.
Other members of the task force include:
European football's governing body Uefa's nominations: Gianni Infantino, secretary general and Alasdair Bell, legal director;
Asia Football Conferation's representatives: Sheikh Ahmad Al-Fahad Al-Ahmed Al-Sabah (Kuwait), member of Fifa's executive committee and Kevan Gospar (Australia), former IOC vice-president;
North America will be represenated by Samir Ghandhi (US) from the Sidley Austin law firm in New York City and Victor Montagliani (Canada), president of the Canadian Soccer Association;
The Confederation of African Football named Hani Abo Rida (Egypt), Fifa executive committee and Constant Omari (Democratic Republic of Congo), Fifa executive committee; and
South America will be represented by Wilmar Valdez from the Uruguayan Football Association and Gorka Villa (Spain), director-general of Conmebol.
Blatter welcomes Carrard apointment while US prosecutor cautious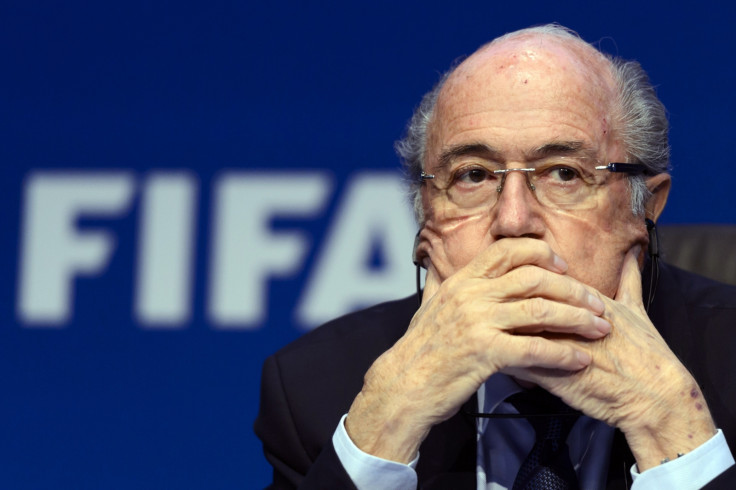 Fifa president Sepp Blatter, who announced his resignation barely four days after being re-elected for a fifth successive term, welcomed Carrard's appointment, saying: "We are confident that he can help Fifa to strengthen its governance structures in a credible and meaningful way."
In a statement, Fifa said: "Over the next six months, the committee will develop a package of reform proposals that will be put before the extraordinary elective Congress due to take place in Zurich on 26 February 2016. The work of the committee will build on the reform work Fifa has undertaken since 2011."
The US was quick to react to the appointment, with its chief US prosecutor in Brooklyn, New York Kelly T.Currie saying: "Superficial changes at Fifa to its statues will not be sufficient and likewise, mere changes of personnel in certain positions without a genuine committee to good-governance will not be sufficient."
Speaking at a news conference on cyber security, he said: "And, as our investigation continues, we will be looking at what reforms are adopted and how they are implemented. We hope that reforms will be deep and they'll be substantial."