Sepp Blatter has been elected to a fifth term as Fifa president after defeating Prince Ali bin al-Hussein on Friday (29 May).
The 79-year-old survived calls for his resignation to take the presidency after al-Hussein withdrew from the race before a second round of voting could take place.
Voting was due to go to a second round after neither candidate secured a two-thirds majority of at least 140 votes - Blatter won 133, al-Hussein, 73, of the 206 votes that were cast.
Blatter will remain in office for at least another four years as the Swiss tightened his grip on world football.
"I thank you, you have accepted me for the next four years," Blatter told the Fifa congress. "I will be in command of this boat of Fifa. We will bring it back off shore.
"We won't touch the World Cup. I am a faithful man, God, Allah, whoever, they will help us to bring back this Fifa. At the end of my (four year) term, I will give Fifa to my successor. It will be robust.
"I am not perfect. Nobody is perfect. Together we go. Let's go Fifa! Let's go Fifa!"
Announcing he was quitting the leadership race, al-Hussein thanked his "brave" supporters.
"I just wanted to thank all of you. It's been a wonderful journey. I want to especially thank all of you who were brave enough to vote for me," he said.
Blatter's to-do list
Top of Blatter's in-tray will be mopping up the mess created this week after the most tumultuous days in Fifa's history.
The governing body plunged to its nadir when US authorities charged 14 defendants on Wednesday (27 May) with receiving more than $150m (£100m, €136m) in bribes. Swiss prosecutors also opened criminal proceedings related to the awarding of the 2018 and 2022 World Cups.
Prime Minister David Cameron and FA chairman Greg Dyke called for Blatter to resign while Fifa vice-president and former Manchester United chief executive David Gill said on Thursday he would resign if he was re-elected.
At a press conference on Thursday, Uefa president Michel Platini revealed he had failed to persuade Blatter to step down amid the maelstrom, adding that a majority of European nations would vote for al-Hussein.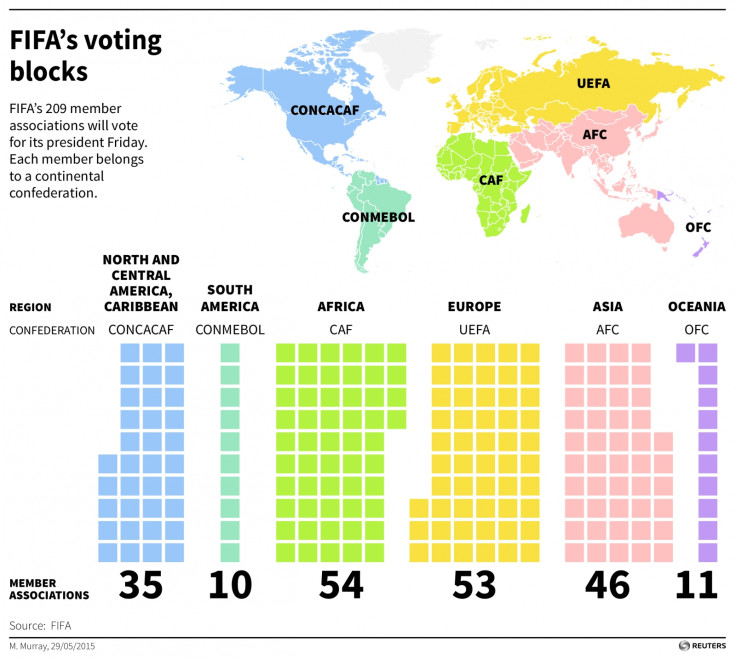 Past Fifa presidents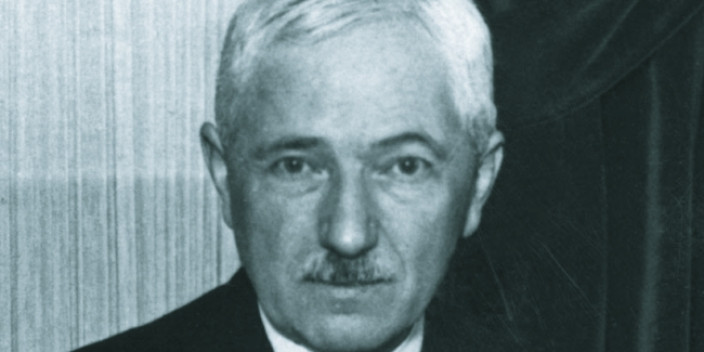 Name: Robert Guerin Nationality: France Term: 1904-06
Daniel Burley Woolfall, England, 1906-18
Jules Rimet, France, 1921-54
Rodolphe Seeldrayers, Belgium, 1954-55
Arthur Drewry, England, 1955-61
Stanley Rous, England, 1961-74
Joao Havelange, Brazil, 1974-98
Sepp Blatter, Switzerland, 1998-present
The US Department of Justice on Thursday charged 14 people with racketeering, wire fraud and money laundering relating to a 24-year period from the early 1990s.
Earlier that day, Swiss authorities in Zurich arrested seven of those charged in the US indictment as officials gathered for the Fifa congress and presidential election.
They were Jeffrey Webb, 50 (Cayman Islands); Eduardo Li, 56 (Costa Rica); Julio Rocha, 64 (Nicaragua); Costas Takkas, 58 (UK); Eugenio Figueredo (US/Uruguay), 83; Rafael Esquivel, 68 (Venezuela); and José Maria Marin, 83 (Brazil).