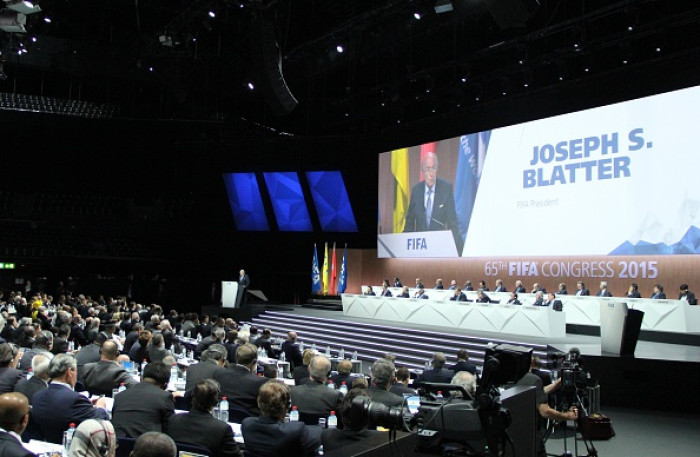 Police in Zurich investigated a bomb scare at the Fifa congress after Sepp Blatter faced a leadership challenge from Prince Ali Bin Al-Hussein.
Swiss media is reporting police were alerted to the threat at about 11am local time, police spokesman Marco Cortesi said.
Fifa members were evacuated from the main hall but have now been allowed back in after police combed the area and concluded it was a false alarm.
Members are meeting in Switzerland to elect a new president after the FBI announced four individuals and two commercial entities had admitted to widespread corruption.
A press conference scheduled for Saturday (30 May) with the newly elected president of football's governing body has been cancelled.