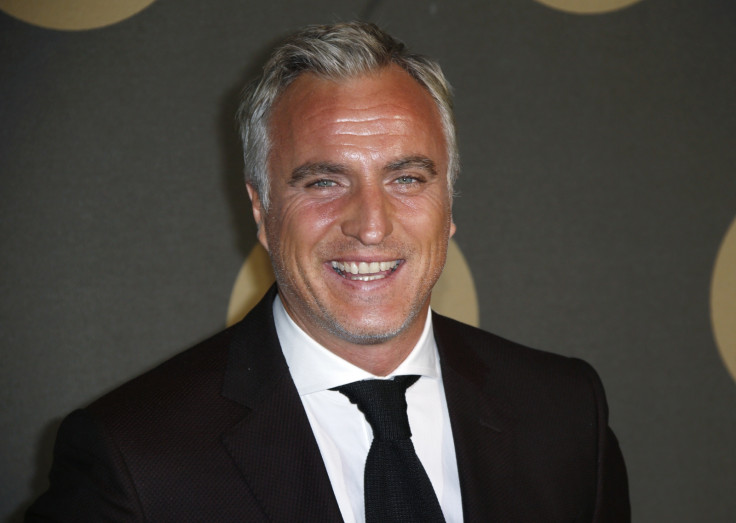 Cultured Premier League great-turned part-time winemaker David Ginola officially announced his intention to challenge Sepp Blatter for the Fifa presidency on Friday 16 January.
The former Newcastle United and Tottenham Hotspur star boasts a manifesto that calls for a football governing body "built on democracy, transparency and equality", which is all fair enough.
It is just the small matter of the Frenchman's complete lack of experience at an administrative level in football and his alliance with bookmakers Paddy Power - famed for their success in the art of the publicity stunt - that has produced a hint of scepticism.
While it is not our place to question Ginola's zeal for the game, his chances of causing a stir within the walls of Fifa's headquarters, where global popularity counts for nothing, are as weak as mine or yours. With that in mind, IBTimes UK has mapped out what you need to do to ensure your name is in the running for May's Fifa elections before the deadline for submissions at the end of this month.
Access to a computer
Or at least, know the address of an internet café. Those press releases are not going to write themselves.
Get the bookies behind you
The Irish bookmaker has paid the handsome Frenchman a similarly handsome fee to stand as its man, the sum of £250,000 to be precise. The firm told IBTimes UK that Ginola needed some convincing. Given the professional and personal risks to his reputation at hand, and the short space of time between the announcement and the looming deadline of 28 January, we are inclined to believe them. All in all, we do not recommend ringing up Coral, Ladbrokes or William Hill for your own endorsement. Your time will be needed elsewhere.
Make sure you are eligible
Besides the suggestion that this is all one big stunt aimed to stick it to Blatter and promote the Paddy Power name, questions over Ginola's eligibility for the candidacy are a bit of a grey area.
Fifa regulations suggest a contender "has to have played an active role in association football for two of the five years preceding his proposed candidature". On his CV, the Frenchman has his involvement in England's unsuccessful bid for the 2018 World Cup, while he also touched upon consultancy work with third-tier French club Etoile Frejus Saint Raphael since 2010.
Will that experience register with the powers that be? Paddy Power reckon so, assuring us the Frenchman's coaching badges have also helped smooth the process. You may find yourself in a similar bind. High-ranking sources have told us Football Manager achievements do not count in Fifa's requirements for president of their organisation, so perhaps your best course of action is following Ginola's lead and cracking on with your own coaching badges.
Trim your budget
Paddy Power's target of £2.3m to finance the campaign is a little exorbitant in our opinion. You have already forgone your £250k for taking on the gig, so we understand you are unlikely to have that sort of cash lying around. Why not improvise? You can probably do without the £100k dedicated to Ginola's security costs.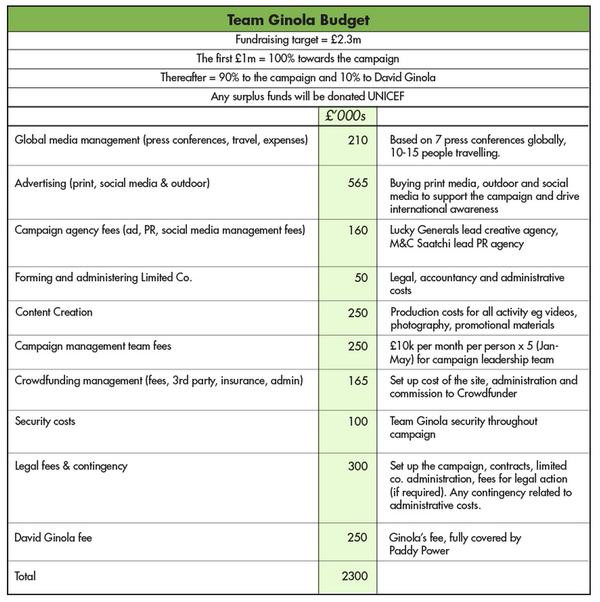 Embrace the revolutionary inside you
We are all a bit miffed with Fifa these days. The decision to award Russia and Qatar the next two World Cups, the unsettling fiasco that emerged from the Michael Garcia report and the general unpleasantness associated with Blatter is all pretty disheartening. But what are you doing about it? Yes, you. If you are serious about getting your bid for the presidency off the ground, you must capture the righteous indignation of the modern football fan. Ginola proclaimed:
"The people who follow football should have a voice and a cause. My voice is theirs. My cause is theirs."
Right on.
Work on your charm offensive
Any candidacy needs the approval of five of the 209 Fifa member states. We have no doubt Ginola is fully capable of charming himself out of the most unlikely circumstances but given the deeply entrenched alliances running throughout Fifa's membership, his attempts to muscle in are about as promising as yours or mine.
As noted by the Daily Telegraph, Prince Ali of Jordan – the man shaping up to dethrone the current president of Fifa – could not convince his own Asian Football Confederation to withdraw its support for Blatter.