Sheikh Salman, a member of Bahrain's ruling family and a Fifa presidential candidate, has hit out at human rights groups which he claims have wrongly accused him of abuses as head of the Bahrain Football Association during the country's 2011 uprising.
Salman, who announced his candidacy to replace Sepp Blatter on 15 October, has protested his innocence of the abuses saying: "I cannot deny something that I haven't done".
The head of the Asian Confederation of Football told BBC Sport: "Such accusations are not just damaging, it's really hurting. Some people have agenda on their table. These are false, nasty lies that have been repeated again and again in the past and the present."
Salman is accused by a number of Human Rights groups in his native Bahrain and abroad of being complicit in Bahrain's brutal crackdown on peaceful protests calling for democratic reform in 2011. In particular, Salman is alleged to have headed a committee which identified dissenting athletes and sports personalities in 2011 and then had them imprisoned and tortured.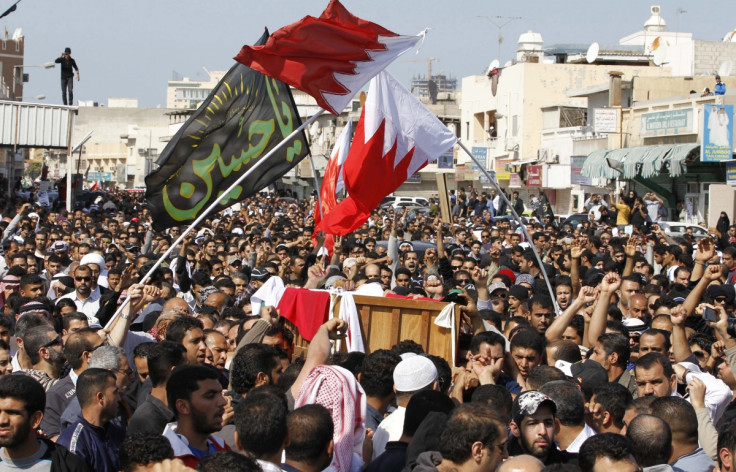 The Bahrain Institute for Rights and Democracy (BIRD) has said 150 athletes, coaches and referees were jailed as a result of Salman's actions. It said at least six members of the Bahraini national team were "defamed and tortured following their public identification and humiliation by authorities, including the Bahrain Football Association."
Sayed Ahmed Alwadaei, Director of Advocacy at BIRD, said: "In attempting to get rid of its corruption crisis Fifa is now set to replace one allegedly corrupt official with another. Salman is accused of involvement in a campaign of abuse against athletes in Bahrain, something Fifa is aware of and has refused to investigate. Salman's appointment would be absurd."
Ken Roth, the executive director of Human Rights Watch has said Fifa will sink even lower than its nadir under Blatter if it elects Salman. "Can Fifa stoop any lower? Yes, if it selects as its head Bahrain sheikh complicit in torture," he said.
Salman, head of the Asian football association, is seen as one the likely successors to Blatter. He became a favourite after front-runner Michel Platini was found to be implicated in the widespread corruption which has rocked world football's governing body. He backs Qatar and Russia to hold the 2022 and 2018 world cups in spite of recent controversy.