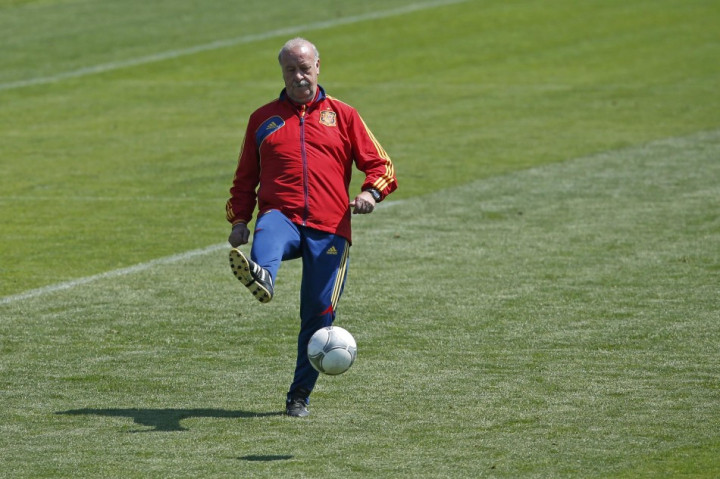 Spain's golden age did not end in the disaster that was the loss to Chile last night. That process was already well underway a year ago. Then, Brazil humiliated Vicente Del Bosque's side, beating them 3-0 in the Confederation Cup final. Then, we already appreciated the legendary Xavi was not the best any more and conceded that many of his team-mates no longer had that unyielding desire to win.
Spanish success that has dominated international football for the past six years was not just in the passing of tiki-taka, but more importantly in their hunger for victory, exemplified by their constant high pressing of their rivals and the undying commitment of all the players.
The talent remains but that hunger has eventually disappeared, with perhaps just Andres Iniesta being the sole exception. It happened to France, who after winning the 1998 World Cup and 2000 European Championships endured a calamitous 2002 campaign. It happened to Italy, who after conquering the world in 2006 struggled at Euro 2008 and failed in South Africa two years later.
But above all, it has happened to Barcelona. The sheer number of players from the Catalan club in Carlos Puyol, Gerard Pique, Sergio Busquets , Xavi and Andres Iniesta who have also provided the spine of their national side have almost made the club ​​the twin brother of Spain. But after six years of dominating both Spanish and European football they too endured a season to forget.
Del Bosque has had so many warnings which predicted this failure could happen and only now can he admit he is his to blame and step aside.
Spain and Del Bosque's biggest fault was not just losing. That comes in the catastrophic manner those losses happened in as his side conceded seven goals and scored once - that forgettable penalty against Holland.
His biggest fault has not been in the defeats but his own stubbornness. He decided to ignore the warnings, he opted to rely on the same players despite their disappointing seasons and wavering performance levels and to not overhaul the team with other stars who really deserved it and who could have kept the Spanish golden era alive.
Del Bosque instead trusted in two players on the verge of retirement from football's biggest stages, with Xavi to go to Qatar and Villa to the MLS, via the A-League, and a player who has been a substitute for the last two seasons at Real Madrid (Iker Casillas, both under Jose Mourinho and Carlo Ancelotti), He has also placed his faith in those whose club form did not merit key roles, such as Xabi Alonso, Sergio Busquets and Fernando Torres while ignoring Koke, Atletico Madrid captain Gabi, Fernando Llorente and even Alvaro Negredo.
The past in football is worthless. It is game over for this Spanish generation. What remains is to thank them for writing a golden era in the history of both Spanish football and the game itself. It is time to say goodbye, starting with Del Bosque, and welcome in a new generation. Indeed, In Koke, Thiago Alcantara, Jese, Gerard Deulofeu, Isco, David De Gea and Dani Carvajal, the future of Spain looks to be in good hands. That group strolled to success in the Under-21 European Championships last year and in the company of those still in their prime in Andres Iniesta, David Silva, Cesc Fabregas, Juan Mata and Javi Martinez, they should prove that the tiki-taka is far from a spent force.