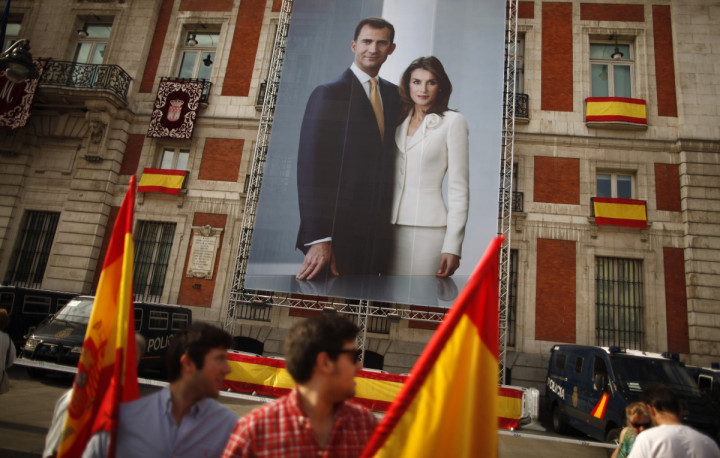 Spain woke up to a new King after the reigning world champions were unceremoniously dumped out of the World Cup as Prince Felipe formally ascended the throne at the stroke of midnight after his father Juan Carlos formally abdicated.
The 46-year-old sports enthusiast was long applauded by dignitaries at the Royal Palace in Madrid as he became monarch.
Felipe VI of Spain is now to be officially sworn in by the parliament. His motorcade left the palace at 10am local time amid cheers from Spaniards who thronged the streets of the capital to hail the new King.
Juan Carlos, 76, surprisingly announced his intention to step down earlier this month.
His popularity with the Spanish public had recently dipped following a series of royal scandals, including an elephant-shooting trip in the middle of Spain's financial crisis.
Ceremonies for King's Felipe proclamation will be reportedly kept low profile with no invited foreign dignitaries to reflect austerity cuts and economic hardship of Spaniards.
The country's celebratory mood has also arguably been dampened by the national football team's early exit from the World Cup in Brazil.
The defending champions suffered their second loss in as many matches at the hands of Chile becoming the fifth title-holders to have failed to progress from the group stage at a World Cup.