A Russian priest has said World Cup players who wear brightly coloured football boots "might as well wear women's knickers or a bra".
Russian Orthodox Alexander Shumsky also criticised players' haircuts and branded the tournament a "homosexual abomination" in a column for Russian People's Line, a Christian website.
As the fallout from his nation's first round elimination continues, Shumsky has rejoiced in Fabio Capello's failure to steer the national team past the group stages in Brazil.
"Wearing pink or blue shoes, [the squad] might as well wear women's knickers or a bra," Shumsky wrote.
He added his disdain for the "unthinkable" hairstyles players were modelling.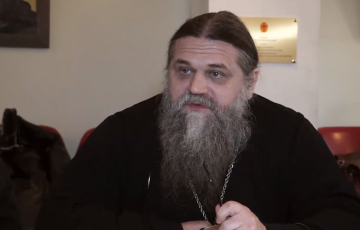 Shumsky said the World Cup opposed Christianity, and he was "glad that the Russian players have failed and, by the grace of God, no longer participate in this homosexual abomination."
Bootmaker Puma is just one of the brands that produced different coloured (one pink, the other blue) football boots in time for the tournament, while Nike and Adidas also launched garish designs.
Russia could only muster two draws and a loss at the tournament, despite Italian Capello being the highest paid manager at the World Cup, earning a reported £6.6 million a year.
Shumsky's controversial comments come after Russia clamped down on gay propaganda during the 2014 Winter Olympic Games in February.
Russian sports minister Vitaly Mutko said at the time: "An athlete of non-traditional sexual orientation isn't banned from coming to Sochi. But if he goes out into the streets and starts to propagandise, then of course he will be held accountable."