Marlon Wayans is often dubbed the King of Parody thanks to the success of his Scary Movie and Haunted House franchises, but despite making films that have grossed more than $750m (£527m) worldwide collectively, the Fifty Shades Of Black star is still waiting for Hollywood to recognise black talent.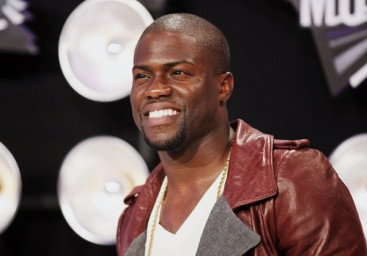 Several black thespians including Spike Lee and Jada Pinkett Smith addressed the #OscarsSoWhite controversy by boycotting the 2016 Oscars on 28 February. The strong response to the omittance of actors including Michael B Jordan, Idris Elba and Will Smith from the nominations list meant that the diversity row ultimately overshadowed this year's Academy Awards.
Speaking to IBTimes UK during a promotional pit stop for his new spoof film, Fifty Shades Of Black, Wayans said that there needed to be more opportunities for young black stars to make films. While he is happy for fellow comedian Kevin Hart, who has enjoyed box office success with films like Ride Along and Think Like a Man (there is even a joke in the film about him being in every single movie), he was tired of the tokenism blighting Hollywood.
"You know Hollywood is funny because they find one or two brothers at a time and go 'We'll put them in the movie' and you know we need more diversity," he said. "At the same time I'm happy for Kevin. Hey brother, get your money, keep working. I like when my friends make money because then they don't come asking me for money. So more power to you, Kev."
Fifty Shades Of Black which stars Wayans alongside Jane Seymour, Kali Hawk, and Mike Epps is a spoof on the film adaptation of EL James's erotic phenomenon, Fifty Shades Of Grey. Complete with watershed gaffes and exaggerated gestures, the project was also co-written and produced by the White Chicks actor.
Like his character Christian Black, the 43-year-old star, has experience of pushing the boundaries of taste, but he insists that is where their similarities end. "Marlon's a good lover. Christian's terrible in bed," he jokes, adding: "I'm not a stalker at all. I think I'm mysterious and hard to get. I'm easy to love, I'm hard to own. And I think that drives women crazy."
Fifty Shades Of Black hits UK cinemas on Friday 11 March.
Watch the Fifty Shades Of Black trailer: