The film Fifty Shades Darker will continue the story of Christian Grey and Anastasia Steele as they keep exploring their love for each other. While the film features plenty of intimate scenes based on the BDSM (Bondage, Domination, Submission and Masochism) theme, Universal has banned its cast from talking too much about the topic.
Marcia Gay Harden, who plays Christian's mother Grace Trevelyan-Grey in the film, has revealed they have been warned against making kinky references during their interviews. "We can't talk too much about nipple clamps. I used to send out some naughty little tweets, along the lines of this 'sweater clasp' and I was told by Universal that I couldn't do it anymore, but I'll tell you one anyway," she told The Sun.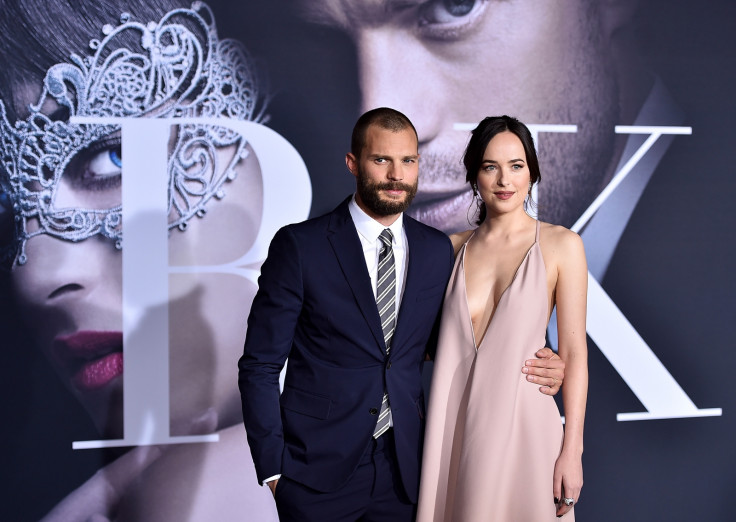 The actress said she was initially teasing her fans about the upcoming sequel with her "naughty tweets" of sex toys but the production house asked her to stop that because the film is more about romance than sex.
"I'm a good girl, I fell in line. Because it's supposed to be more about the 'romance'. Maybe I went too far .... I don't know. I sent out a picture of a sex toy and I was like, 'Dear Christian, thank you so much for that lovely bracelet under the Christmas tree. Perhaps it wasn't meant for me. And all the fans would write back, 'No that wasn't for you Mama Grey, oh no.' That was a lot of fun but it was shut down," she added.
The chemistry between lead cast Jamie Dornan and Dakota Johnson is sizzling in the trailers and it appears as if director James Foley put his best efforts into making the film a critic's favourite. "It is a love story after all — I don't think they want us being too overtly sexual in interviews," Harden concluded. The first film, Fifty Shades Of Grey, did massive business at the box office.
In an interview with Entertainment Tonight, Johnson revealed that the film will explore Ana and Christian's love story as they start realising their true feelings for each other. "The story is more intricate, and we got to really explore the characters, and their personalities and their relationship. It's truly a conversation, like, Well in the last [scene] we shot, I was on my back, so maybe this time you should turn me over.' Or like, it's conversations like that which are so embarrassing and mundane," she told the website.