The producer of Fifty Shades Of Grey franchise has issued a statement informing fans that the working cast and crew members of the franchise are safe in Nice, France.
Bastille Day celebrations in Nice ended in tragedy after a truck ploughed into pedestrians in the seaside city killing at least 80 people and injuring hundreds of others.
Dana Brunetti and the entire Fifty Shades Darker team were in France's southern city to film a honeymoon sequence for the sequel. In his Facebook post, he said: "Production has confirmed that everyone working on location in the south of France is okay. Everyone has been accounted for and is safe and sound.
He thanked the fans for their concern and extended his condolences to the victims and their families. "Thanks for everyone's messages and concerns. Another sad day for France and the world."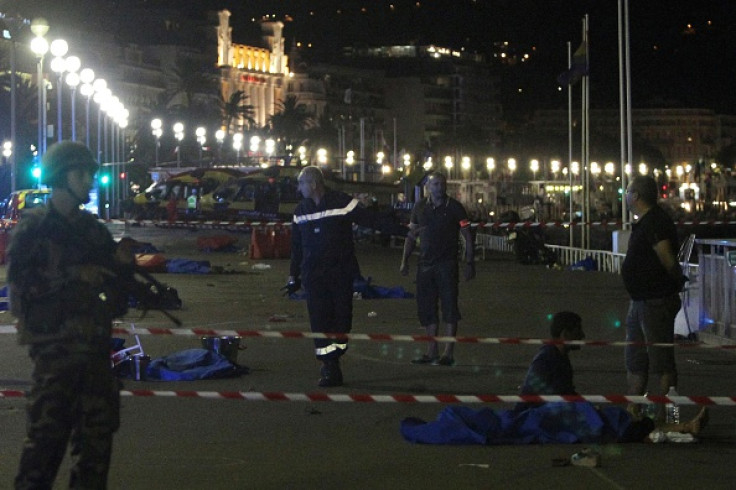 EL James, the author of the bestselling erotic novel and the producer of the movie adaptation, meanwhile, called the terror attack "horrendous" and "appalling".
"Just heard about the horrendous events in Nice. Appalling. Thoughts are with the families of the dead and injured," the author tweeted.
Filming of the beach sequence for Fifty Shades Darker featuring Dakota Johnson and Jamie Dornan had reportedly concluded the day before the attack.
Celebrities have extended their condolences following the terror attack that shook the world. "So very sad to hear about the news in Nice. Sending all my love and prayers" actress and singer Lea Michele tweeted.
Country music singer Black Shelton posted on Twitter: "Sickening to see what has happened in France tonight. This was with a truck. This new normal is unacceptable. Time for some hard decisions."
"Devastating how humans can treat other humans. I am horrified by what is happening in France and all over the world. It's just brutal," Hillary Duff tweeted.
Other celebrities also took to Twitter to express their shock at the tragic event.