Attack in Nice: World leaders condemn 'terrorist attack' on French Riviera
Obama 'condemns in the strongest terms what appears to be a horrific terrorist attack on Nice.'
World leaders have condemned the attack on Nice that has left over 70 people dead and nearly a hundred injured, after a truck ploughed into a large crowd of people celebrating Bastille Day.
US President Barack Obama said he "condemns in the strongest terms what appears to be a horrific terrorist attack on Nice" as he hailed the "resilience and democratic values that have made France an inspiration to the entire world of France."
Issuing an official statement on Twitter, the President pledged to support French authorities to ensure those responsible "are brought to justice." He is the first leader to officially describe the incident as a terror attack.
"On behalf of the American people, I condemn in the strongest terms what appears to be a horrific terrorist attack in Nice, France, which killed and wounded dozens of innocent civilians. Our thoughts and prayers are with the families and other loved ones of those killed, and we wish a full recovery for the many wounded.
"I have directed my team to be in touch with French officials, and we have offered any assistance that they may need to investigate this attack and bring those responsible to justice. We stand in solidarity and partnership with France, our oldest ally, as they respond to and recover from this attack.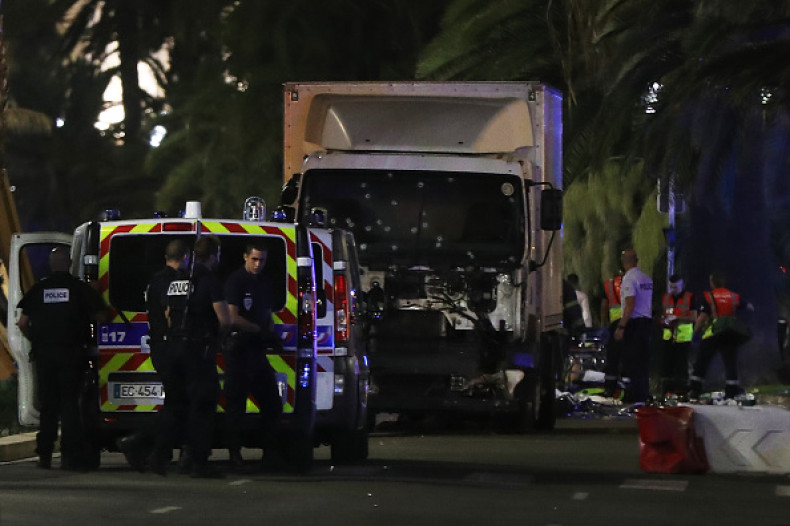 "On this Bastille Day, we are reminded of the extraordinary resilience and democratic values that have made France an inspiration to the entire world, and we know that the character of the French Republic will endure long after this devastating and tragic loss of life."
Secretary of State John Kerry said the US will "continue to stand firmly with the French people during this time of tragedy."
"Today's horrendous attack in Nice is an attack against innocent people on a day that celebrates Liberty, Equality, and Fraternity. On behalf of all Americans, and especially the great many with close ties to France, I offer our deepest condolences to the friends and family of those who were killed and our hopes for a speedy recovery to those who were injured.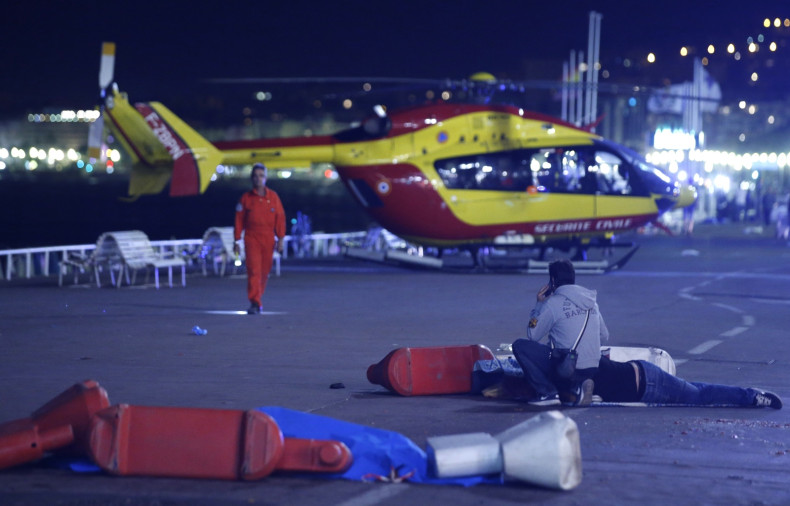 "I was proud to stand alongside French leaders earlier today at Bastille Day celebrations in Paris, and the United States will continue to stand firmly with the French people during this time of tragedy. We will provide whatever support is needed.
"Our embassy in Paris is making every effort to account for the welfare of U.S. citizens in Nice. Any U.S. citizens in Nice should contact friends and family directly to inform them of their well being."
In her first day as British Prime Minister Theresa May is being kept up to date on the "terrible incident" in Nice. "Our thoughts are with all those affected by this terrible incident on what was a day of national celebration," the spokesman said.
The mayor of Paris Anne Hidalgo tweeted her condolences and sympathy. She wrote: "On behalf of all Parisians, we give all our support to the people of Nice. Our cities are united."
Former French president Nicolas Sarkozy has tweeted his solidarity with the victims of the tragic attack in Nice. "Deep sadness in light of the attack in Nice. Solidarity with Nice residents and those from the Alpes-Maritimes region." Nicolas Sarkozy, the former French president, has voiced his solidarity with the residents of Nice.
Donald Trump has postponed the announcement of his running mate following the incident. He tweeted: "Another horrific attack, this time in Nice, France. Many dead and injured. When will we learn? It is only getting worse.
"In light of the horrible attack in Nice, France, I have postponed tomorrow's news conference concerning my Vice Presidential announcement."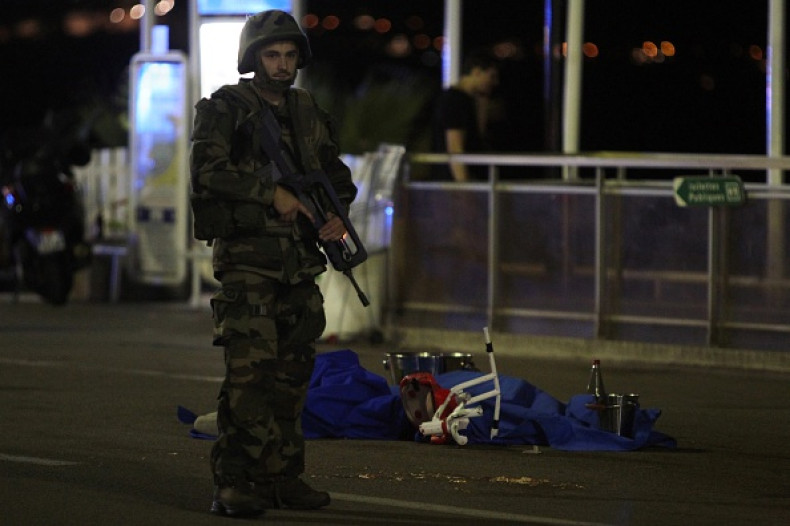 The French interior Ministry confirmed that the driver of the truck was shot dead by police. In a tweet it was also confirmed that no hostages have been taken but investigators are currently looking for a potential accomplice. According to AP, the long-distance delivery truck was filled with arms and grenades. This has not been officially confirmed as yet.
"There is no hostage-taking," interior ministry spokesman Pierre-Henry Brandet told AFP. "An individual drove a truck into the crowd. He was killed by police," he said. "Investigations are currently under way to establish if the individual acted alone or if he had accomplices who might have fled," Brandet said.
The president of the Nice region, Christian Estrosi, held a press conference describing the attack as a "catastrophe." He said: "This is the worst catastrophe our region has seen in modern history. We now have to mobilise all of our services, all the psychologists, volunteers who are trained to help fellow human beings.
"We will work with the imams, priests and rabbis who will also join us to help the victims and families who are suffering and will probably never heal their wounds ... I want to thank people who welcomed passersby and those people who show us tonight that hopefully, solidarity still exists in a world that is too egoistical and individualistic."
Anti-terrorism investigators are taking over as the incident is being treated as a terrorist attack.
The French president François Hollande, has held a crisis meeting in Paris while The French interior minister, Bernard Cazeneuve, is reportedly on his way to Nice. Residents of the Mediterranean city close to the Italian border have been advised to stay indoors as Nice is in lockdown . Graphic images and shocking videos have emerged on social media showing the extent of the carnage.
The central hospital in Nice has released a number for families of the victims - 04 93 72 22 22.
For the latest updates please follow our live IBTimes UK blog here.