Presumptive Republican nominee Donald Trump has announced he will postpone the announcement of his vice presidential pick in light of the suspected terror attack in Nice, France. Despite rumours circulating that Trump had chosen Indiana Governor Mike Pence, Trump said on 14 July that has not made his "final, final decision" yet.
"In light of the horrible attacks in Nice, France, I have postponed tomorrow's news conference concerning my Vice Presidential announcement," Trump tweeted as news on the deadly attack spread. Minutes later, Trump spoke to Fox News to confirm he had not chosen anyone to run with him on the Republican ticket.
"I haven't made my final, final decision," he said.
Trump's comments come after rumours circulated that he had narrowed down his choice from three to just one: Pence. Days earlier, Trump revealed he had largely winnowed down his decision to Pence, New Jersey Governor Chris Christie and former Speaker of the House Newt Gingrich. He was set to announce his decision during a news conference at 11am EDT/4pm BST from Manhattan.
Earlier on 14 July, IndyStar reported Pence was dropping his re-election bid in his home state to become Trump's running mate. The two appeared at a rally together in Indiana on 12 July towards the end of a week-long vice presidential audition. As news spread of a potential Trump-Pence ticket, the Indiana governor received praise from an unusual place: the White House.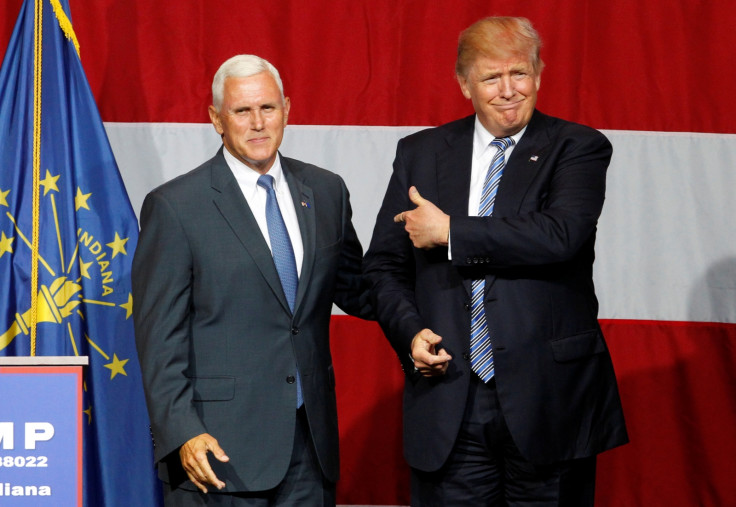 The Hill reported White House Press Secretary Josh Earnest lauded the Republican governor for expanding Medicaid in his state under Obamacare. Earnest added he would "leave it to the individual candidates to determine who they believe would best complement their skills and could lead their party."
Unlike his potential running mate, Trump released a short statement following the attack in Nice. "Another horrific attack, this time in Nice, France. Many dead and injured. When will we learn? It is only getting worse," he tweeted. Up to 73 people are feared dead in the Bastille Day attack on the French Riviera.