After teasing audiences with the trailer yesterday (12 February), Universal Pictures have finally delivered the goods and unmasked the first full-length sneak peek at Fifty Shades Of Grey's hotly-anticipated sequel Fifty Shades Darker. And as readers of the second book will already know, boy does it up the glamour from the first movie! "Are you intrigued?"... well yes, Christian Grey, we are.
Just in case you're the one person on earth who doesn't know, Jamie Dornan reprises his role as Grey in the upcoming film while Dakota Johnson is also returning as protagonist Anastasia Steele. Other familiar faces in the movie will include Rita Ora, Luke Grimes, Max Martini and Marcia Gay Harden as Grey's friends and family too.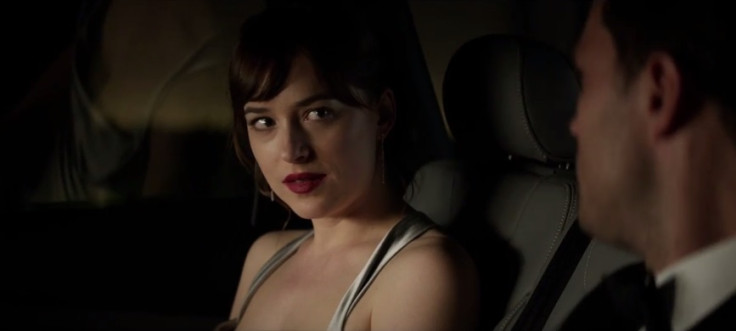 Newcomers to the franchise this time round include The Neon Demon's Bella Heathcote as Grey's former lover Leila Williams, Tyler Hoechlin as author Boyce Fox, Hugh Dancy as psychiatrist Dr. John Flynn and Kim Basinger as Grey's longtime friend and business partner.
Based on the second novel of the same name by E.L. James, Fifty Shades Darker sees Christian desperately try to win Anastasia over again after their seemingly-final break-up at the end of the last film. From the clip, we can see that his romantic gestures eventually win the object of his affection over but when his past flames start questioning their relationship and putting doubts in Ana's head, their future together becomes more fragile than ever.
While the trailer doesn't give all that much away in terms of plot that readers won't already know, one thing the clip does indicate: the sequel will have just as epic a-soundtrack as the first film. Directed by James Foley (who is also on board to direct follow-up film and final instalment in the trilogy, Fifty Shades Freed too), the film is scheduled to reach cinemas in both the UK and US on 10 February 2017.
For more entertainment news follow A-List on Twitter @Alistinsider