Felicity Jones on Star Wars Rogue One's rebels: 'You'll love them because they're flawed'
During the promotional tour for A Monster Calls, English actress opened up about Star Wars prequel.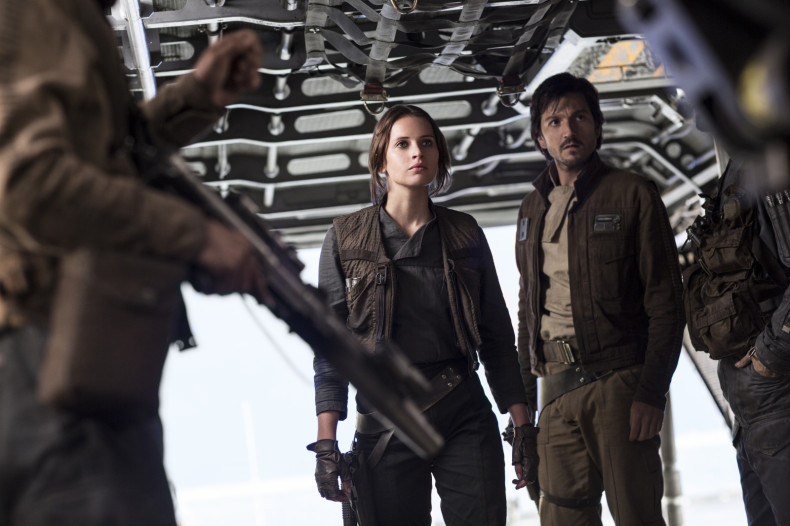 Han Solo, Luke Skywalker and now Rey: with so many beloved protagonists in the Star Wars franchise, is their room for new ones when Rogue One opens later this year? Felicity Jones, who plays lead Jyn Erso in the upcoming sci-fi prequel, certainly thinks so.
During an interview with Yahoo Movies to promote upcoming fantasy drama A Monster Calls, the 32-year-old actress was asked directly which other characters, aside from her hero, are audience members likely to gravitate towards. She replied: "I think you'll love all the rebels. Because they're flawed. They've all had histories, they've all had their own struggles, and I feel like people are going to really champion them and fall in love with them."
Jones also added that when she was gearing up to play Erso, she subconsciously looked to other movie heroines like Sigourney Weaver's Ellen Ripley for inspiration. "It's interesting because I didn't know [when shooting A Monster Calls] that I would be playing Jyn, who is very much inspired by Sigourney's character in Alien," she told the publication.
"So it's interesting that we had worked together. But I've been so inspired by her work and she was a role model growing up. I love the qualities that she brought to that part. And early on in my research it was one of the films that I watched that informed my process."
Directed by Gareth Edwards (Godzilla) and also starring Ben Mendelsohn, Diego Luna, Genevieve O'Reilly, Forest Whitaker and Mads Mikkelsen, Rogue One: A Star Wars Story revolves around a group of rebels who plan to infiltrate the imperial army base to steal plans for the first Death Star. While there have already been prequels to the Star Wars originals, which were arguably not well received, Rogue One will bring audiences right up to the beginning of A New Hope. It is scheduled to open in UK and US cinemas on 16 December 2016.
Alternatively, A Monster Calls will reach big screens in both the UK and the US on 6 January 2017.
For more entertainment news follow A-List on Twitter @Alistinsider