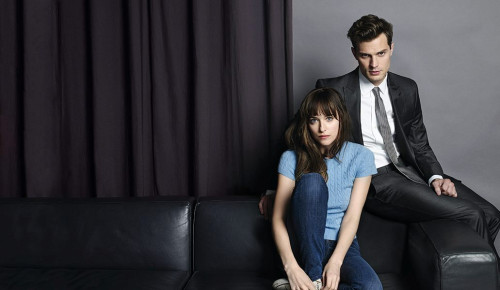 Universal Pictures' sadomaso-tastic Fifty Shades of Grey movie will reportedly tone down or cut its sex scenes altogether to ensure a lower classification.
Dakota Johnson and Jamie Dorman have already filmed the majority of the film's numerous raunchy scenes but an insider told the Sunday People that said scenes may not make the final cut.
"It's less racy than the book," said the source.
The studio wants to avoid an NC-17 rating which would prevent under 18s from seeing the film. The next rating down in America is an R, which allows under-17s as long as they are accompanied by an adult.
EL James' infamous book follows the more-than-a-little sexual exploits of Anastasia Steele and her billionaire boss Christian Grey.
The source went on to say that leading pair Johnson and Dorman were getting on well, considering what the two actors have been filming together.
"They've filmed the majority of sex scenes and have really hit it off," said the source.
Director Sam Taylor-Johnson is overseeing production in Vancouver. British pop star Rita Ora will star as Christian's sister Mia.
50 Shades of Grey is planned for release in February 2015.