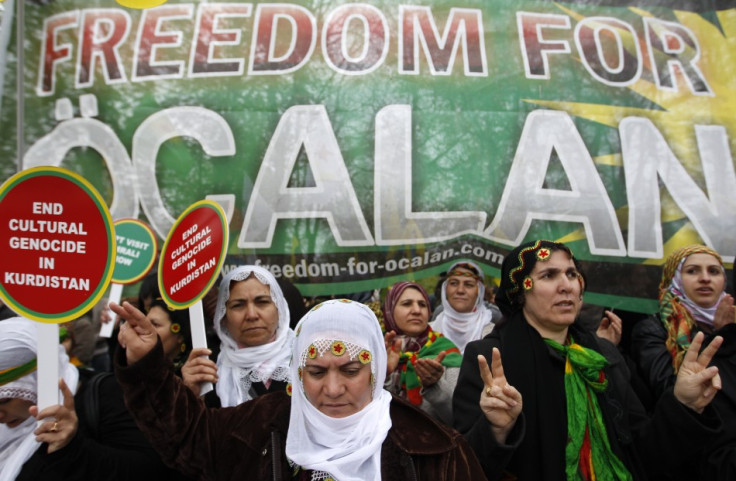 Kurdish fighters have killed one soldier and wounded 13 in their latest offensive against Turkish government troops.
Clashes broke out when rebels belonging to the outlawed Kurdistan Workers Party (PKK) attacked a military outpost near Eruh in the province of Sirt.
The PKK fighters retaliated after an attack by Turkish fighter jets and helicopters on rebel outposts, which forced villagers to flee their homes.
The latest upsurge in violence between the two sides erupted in July but is part of an ongoing conflict which began in 1983 and has claimed 40,000 lives.
In addition to their base in Turkey, the Kurdish community occupies substantial tracts of land in neighbouring Syria and Iraq.
Kurds in northern Syria are reported to have gained control of several towns amid the uprising against embattled president Bashar al-Assad - prompting Turkish prime minister Recep Tayyip Erdogan to threaten military action if Syria's Kurdish region becomes a PKK sanctuary.
Movement towards Kurdish independence
Meanwhile, a minor diplomatic crisis has erupted between Turkey and Iraq, following a surprise visit by Turkish foreign minister Ahmet Davutoglu to the northern Iraqi city of Kirkuk, home to around 850,000 Kurds.
Turkey fears Kirkuk could become a nucleus for a wider movement towards Kurdish independence.
Davutoglu said on his Twitter account that he was "proud to be the first Turkish FM to visit Kirkuk in 75 years".
"Kirkuk will be a city where our Arab, Kurd and Turkmen brothers live in peace forever," he said.
But Iraq's foreign ministry said Davutoglu's visit was not appropriate and constituted "interference in the internal affairs of Iraq".