Fighting in Syria's Aleppo province forces 50,000 to flee as crisis deteriorates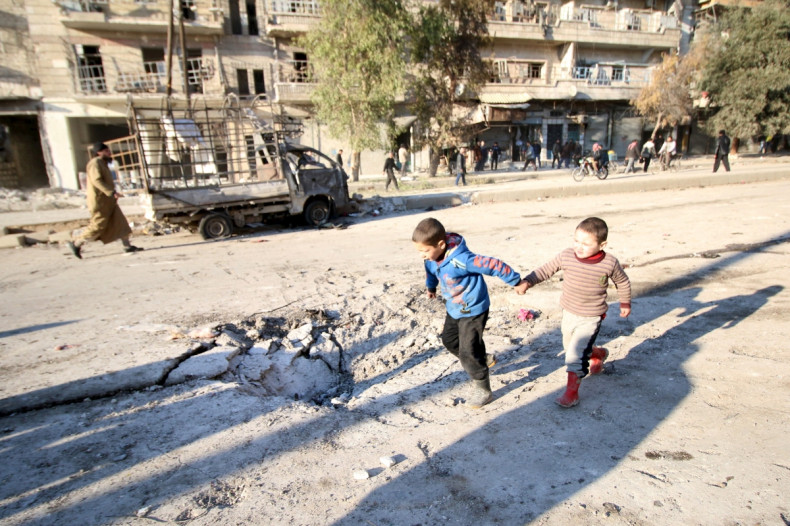 At least 50,000 people have been forced to flee Syria's Aleppo province after fighting in the area intensified in recent days. The humanitarian situation is worsening despite hopes that a ceasefire could be in the offing.
The International Committee of the Red Cross (ICRC) warned that they are increasing aid to Aleppo – Syria's most populous province and one of the worst affected in the ongoing conflict. Most of the displacements have taken place in northern parts of the province.
"The fighting is putting enormous pressure on civilians. The temperatures are extremely low and, without an adequate supply of food, water and shelter, displaced people are trying to survive in very precarious conditions," said ICRC's chief in Syria, Marianne Gasser, who is currently in Aleppo.
Meanwhile, the UK-based Syrian Observatory for Human Rights, which monitors the situation in the war-torn country, said more than 500 people have been killed in Aleppo in the last 10 days. At least 30,000 people who have already fled Aleppo are waiting at the Turkish border seeking refuge.
Casualties and displacements are largely blamed on the Syrian regime headed by President Bashar al-Assad, which is pushing to recapture areas that are under the control of rebels. Russia's intensified air campaign in assisting the Syrian government forces has also come under close scrutiny.
The sharp increase in violence in Aleppo despite ceasefire talks being mooted with Moscow proposing a 1 March deadline for fighting between rebel factions and Assad's army. Some UN Security Council members have called on Russia to stop bombing the region.
"Russia's airstrikes have been a direct cause of this crisis around Aleppo. We do call on them to show decency and cooperate with the UN," New Zealand's UN ambassador Gerard van Bohemen told reporters after holding a closed-door meeting with Security Council members and UN's humanitarian chief. International powers are also attempting to reignite peace talks in Munich which is set to kick off shortly.