Figure 1: First Ever 'Instagram for Doctors' App for Sharing Images of Tough Medical Cases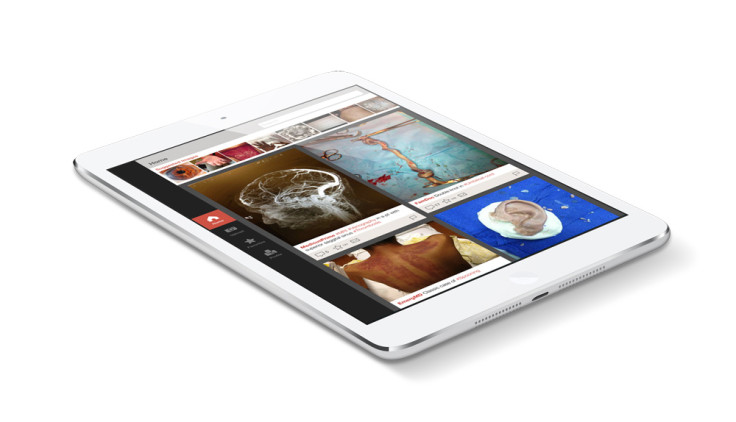 A Canadian intensive care doctor has invented the world's first "Instagram for Doctors", an iOS and Android app that allows healthcare professionals around the world to share and discuss images of assorted medical conditions.
"This was something that came to me, as a combination of my clinical work as well as my research work," Dr Joshua Landy, a practicing intensive care physician at Scarborough Hospital, Toronto and founder of medical startup Figure 1, told IBTimes UK.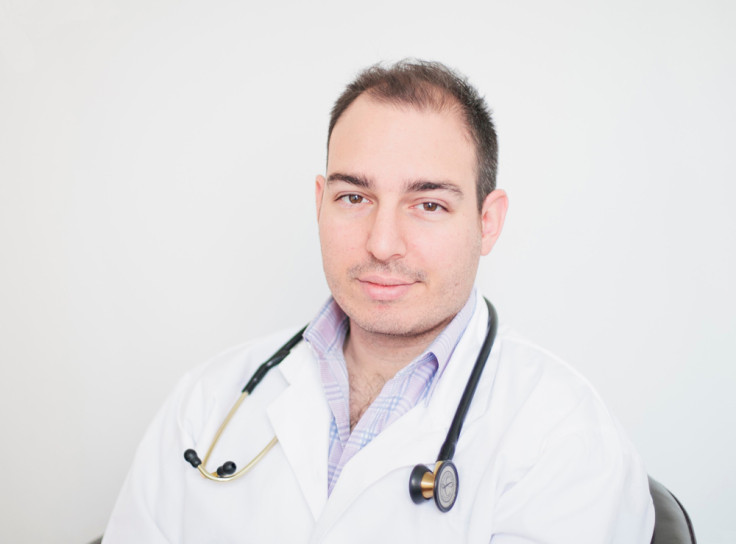 Dr Joshua Landy, founder of medical startup Figure 1
Figure 1
"I see a lot of complex cases that are best shared with other healthcare professionals, but the pain of not having a proper system to share images or discuss cases is an obstacle."
According to Landy, if doctors want to see examples of medical conditions, they need to either pay to join a closed online repository of medical images, look in medical textbooks or store hard copies of clinical documents such as cardiograms in folders.
"When I was a trainee, I was told by my professors: 'You should keep a copy of this for your teaching file,'" Landy said.
"It's not formalised at all in hospitals. Often a professor will have some photocopied examples for their teaching and clinical documents are being stored in desk drawers at universities all over the world."
Landy realised young physicians were starting to embrace the digital revolution and when they got stuck on a case, they would consult with other doctors by transmitting images of difficult medical cases over MMS multimedia messages and email.
"These conversations are not protecting patients' privacy because these are not secure platforms, and they don't have the tools to remove a patient's personal details from an image like a face, tattoo or name," Landy said.
"Those images are not being archived in a proper way. All those amazing teaching cases are lost at the bottom of someone's email inbox."
How Figure 1 works
The Figure 1 app is free to download from the iTunes app store and Google Play but only in six countries - UK, Ireland, US, Canada, Australia and New Zealand – where Figure 1 has been approved by health privacy lawmakers.
Healthcare professionals sign up for an account using the app on their tablet or smartphone and go through a process to have their medical licences verified.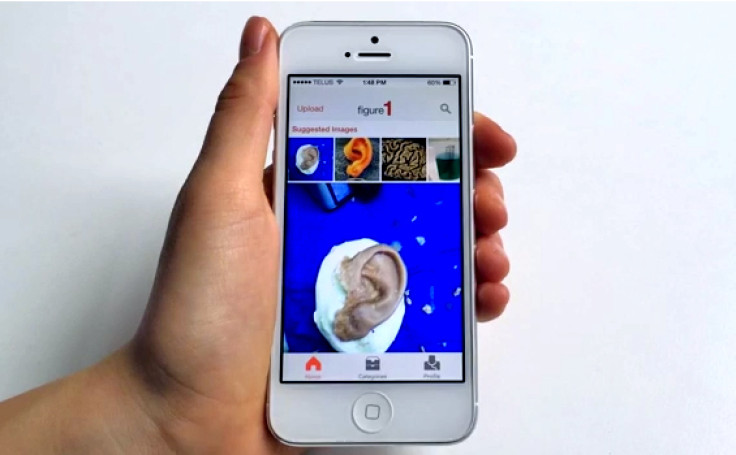 The Figure 1 iPhone app
Figure 1
Once they are verified, they are allowed to upload images to the app but they have to sign a consent form stating they have abided by the medical privacy laws in their region.
Physicians can also choose to access images by signing up for an account on the Figure 1 website.
Healthcare professionals from around the world are allowed to sign up for a web account and view medical images on the Figure 1 website but they will not be allowed to comment on images or upload images until the app is launched in their country.
The images have to go through the "Face Block" feature in the app that lets users remove sensitive patient details and identify features by swiping their finger across the screen.
Next, a human privacy moderation team looks through every photo and manually approves images before they appear in the app. Similar to Instagram, users can post comments on images, tag them to different categories and search for medical cases via either specialty or anatomy.
Uptake of the app
The app was initially beta-tested by medical students from 18 universities in the UK including Oxford University, University College London and the University of Edinburgh.
It has proved so successful that it is now in use by 20% of all medical students in the US, as well as over 150,000 healthcare professionals in the UK, Ireland, US, Canada, Australia and New Zealand.
The startup has been receiving hundreds of emails from doctors around the world making requests for images pertaining to a wide variety of medical conditions.
Figure 1 plans to launch the app in South Africa soon, followed by parts of Western Europe over the rest of 2014 and Asia next year.
© Copyright IBTimes 2023. All rights reserved.