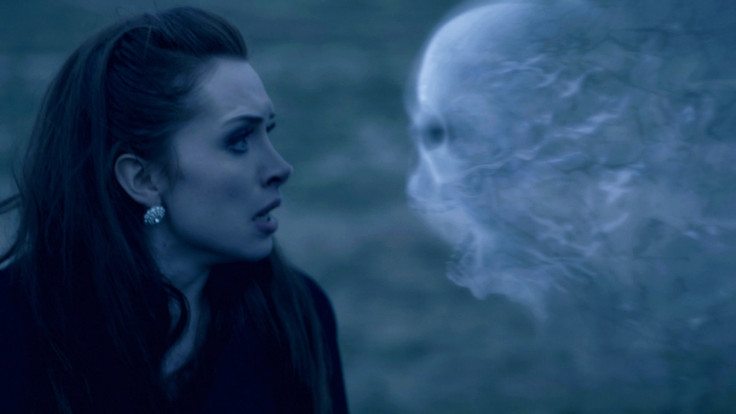 The UK's horror fantasy film festival announces seven titles selected to have their British premieres at the FrightFest five-day festival from 27 August to 31 August. The titles released under 'FrightFest Presents' include:
AFTERDEATH, a sci fi-horror from directors Gez Medinger and Robin Schmidt (Gumball 3000: Around the World in 8 Days) starring Miranda Raison (24: Another Day, Silk) and Daniella Ketesz (World War Z).
Five young people wake up dead. Washed up by the tide they scramble to an abandoned beach house, soon realising that the perpetual night and blasts of pain suggest this is some version of hell. Between in-fighting and attacks by a demonic shadow creature, they recall the collapse of the nightclub that brought them here – and begin seeing hope of a second chance in the cabin's two mysterious paintings.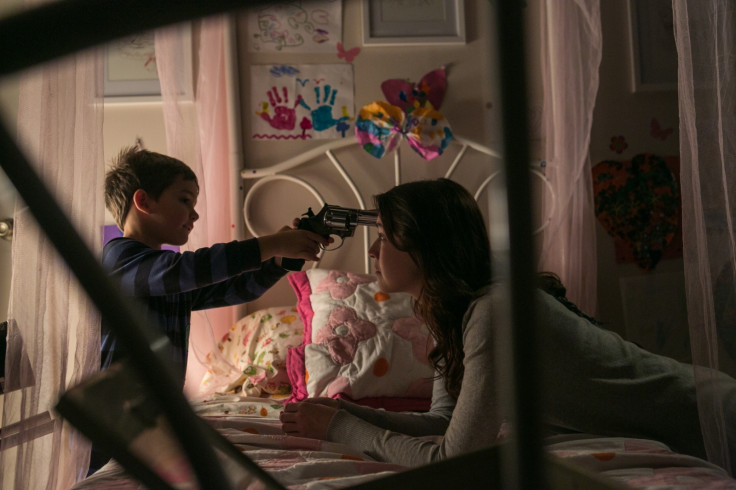 EMELIE, a home invasion horror from director Michael Thelin and stars Sarah Bolger (The Lazarus Effect) as well as Joshua Rush (Mr Peabody and Sherman).
When their regular babysitter calls to say she's unavailable, the Thompsons find a last minute replacement to look after their three kids while they celebrate their 13th wedding anniversary. But no sooner have the unconcerned parents pulled out of the driveway than it becomes clear that Anna is no ordinary babysitter. The children realise they might be in serious danger from the psychologically disturbed woman who has invaded their home.
HOWL (World Premiere) Director: Paul Hyett. Cast: Ed Speelers, Shauna Macdonald, Rosie Day, Sean Pertwee, Duncan Preston.
Young ambitious ticket collector Joe is overseeing the last train out of London on a dark and stormy night - the usual collection of passengers on board from the obnoxious teen to the workaholic businesswoman. Suddenly the train screeches to a halt in a forest after hitting something on the tracks, but the investigating driver never returns. Realising an unknown and dangerous threat is lurking in the woods the disparate group of strangers must work together in order to survive a common feral enemy.
AAAAAAAAH! the world premiere and feature directorial debut of Steve Oram, co-writer of Ben Wheatley's Cannes selection feature Sightseers. Oram also stars with Noel Fielding (The IT Crowd, The Mighty Boosh), Alice Lowe (Sightseers) and Toyah Willcox (Quadrophenia).
'Alpha Male' Smith and his sidekick, Keith, move to take over a local community. They meet up with Denise, igniting a deadly feud in which emotions run high and deep-seated grudges rise up.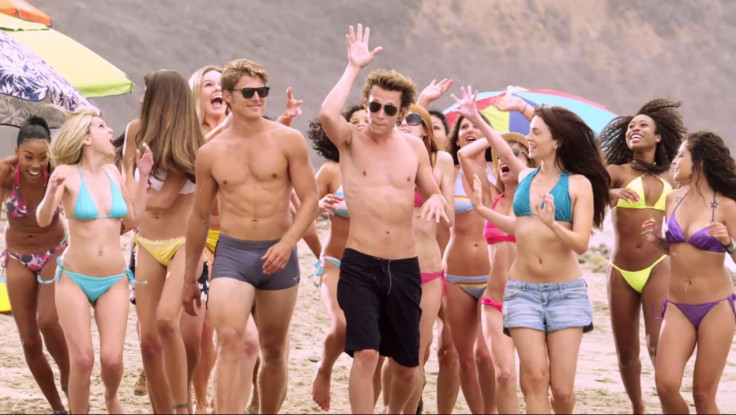 THE SAND, a creature feature directed by Isaac Gabaett and starring Mitchel Musso (Monster House), Brooke Butler (All Cheerleaders Die), Jamie Kennedy (Scream) and Meagan Holder (Jersey Boys).
After an all-night party, a group of hungover twenty-somethings awake to a beating sun and a seemingly carnivorous beach that devours anything with a heartbeat that touches the sand.
CLOSING FILM: TALES OF HALLOWEEN (European Premiere)
Ten tales of terror unfold in a sleepy American suburb on All Hallows Eve as ghouls, imps, aliens, goblins, demons, axe murders and serial killers roam the witching hour. Meet Sweet Tooth, The Weak and the Wicked, Rusty Rex and the Grim Grinning Ghost in an anthology of nightmares.