Filmmaker Quentin Tarantino Visits Israeli Army Base, Poses With Troops
It needs to be noted that Tarantino has been living in Tel Aviv since 2021.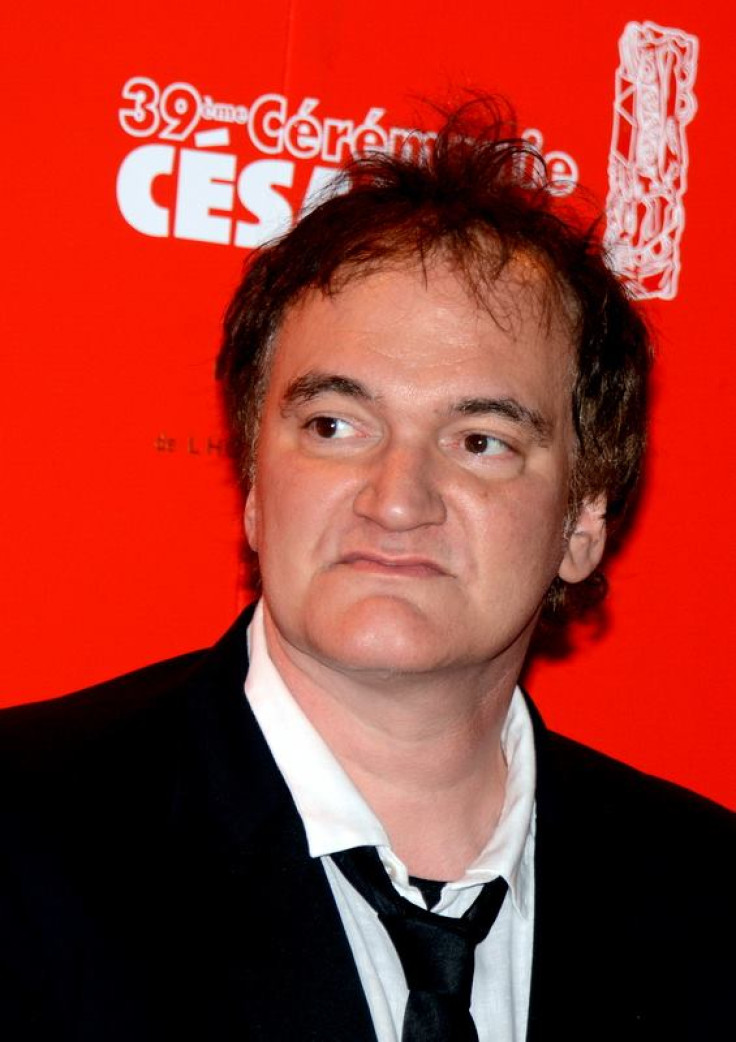 Oscar-winning filmmaker Quentin Tarantino paid a visit to an Israeli base in an attempt to boost the Israel Defense Forces' morale. It came to light after the official page of the Israel War Room on X posted pictures of his visit on the social media platform.
"Legendary filmmaker Quentin Tarantino visits an Israeli base in southern Israel to boost IDF morale," it read.
It needs to be noted that Tarantino has been living in Tel Aviv since 2021. His Israeli musician wife, Daniella Pick, and their two children have all been living with him. The images that have been posted on X show the filmmaker eating hummus in Har Hanegev and posing with Israeli soldiers.
However, Tarantino is not the only celebrity to express his support for Israel. Actors including Adam Sandler, Gal Gadot, Jennifer Garner, and Yara Shahidi condemned Hamas' horrific attack on Israel.
A few celebrities also expressed support for Palestine. Professional boxer and model Youndes Bendijima and Swedish singer Zara Larsson took to Instagram to condemn the West for ignoring what led to the horrific attack.
US President Joe Biden is also scheduled to visit Israel on Wednesday to "reaffirm United States solidarity with Israel and our ironclad commitment to its security", Secretary of State Antony Blinken announced. The US has already deployed two aircraft carriers to the eastern Mediterranean as a sign of support for Israel.
The war between Israel and Hamas has caused the deaths of almost 5,000 Palestinians and Israelis in the last 10 days.
The death toll has surpassed that of the third war between Israel and Hamas in 2014, according to the United Nations. It is the deadliest war for Israel since the 1973 conflict with Egypt and Syria.
The war began after Hamas launched an unprecedented coordinated attack on Israel. It attacked Israel with a barrage of some 2,000–5,000 missiles on October 7.
The gunmen crossed the border by land, sea, and air, attacking the southern and central parts of Israel, including Tel Aviv and Jerusalem. In retaliation for the Hamas attacks, Israel's prime minister declared war against the militant outfit.
Israel occupied Gaza in the 1967 Six-Day War and returned it to Palestinians in 2005. It later imposed an air, land and sea blockade on Gaza. The blockade was imposed after Hamas came to power In Gaza in 2007. It is home to approximately 2.3 million Palestinians.
Over one million people in Gaza have been displaced after the Israeli government asked Gazans and UN officials to relocate south. Gaza is under a "complete" siege since Israel has cut off its water, fuel, and electricity supplies.
There have been fears that the Israel-Hamas conflict might spread as Israeli troops prepare to launch a ground offensive into Gaza. The IDF has been preparing for a ground operation into the Gaza Strip since last week.
In a statement, the IDF said that it was "preparing to implement a wide range of offensive operative plans" which will include "an integrated and coordinated attack from the air, sea and land" against Hamas militants in Gaza.
The United Nations has warned of "devastating consequences" and has asked the Israel Defense Forces to take back the mass relocation order. "The UN considers it impossible for such a movement to take place without devastating humanitarian consequences," it said.
Iran has warned that the crisis may expand if the "barbaric attacks" on citizens and civilians in Gaza are not stopped.
In a retaliatory warning, the United States asked Iran to stay out of the conflict. "There is a real risk of an escalation of this conflict -- the opening of a second front in the north and, of course, of Iran's involvement," National Security Advisor Jake Sullivan told CBS.
The conflict has already reached Israel's border with Lebanon, with reports of clashes between the pro-Iranian militants of Hezbollah and the Israeli army.
© Copyright IBTimes 2023. All rights reserved.