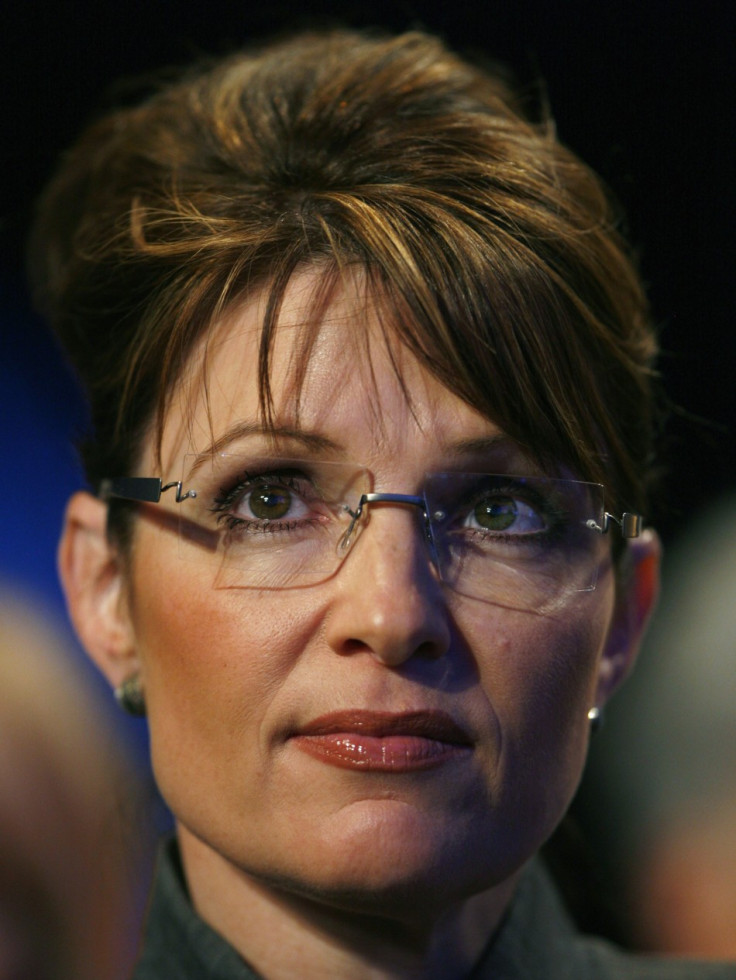 A new, explosive biography on Sarah Palin has apparently put her marriage on the rocks. Her husband, Todd Palin, is reportedly filing for a divorce.
A source close to the Palins told the Enquirer that Todd Palin feels like he has been made a laughing stock as his wife's affairs had become a joke on late night TV and were all over the Internet.
According to the source, Todd Palin was "fuming" over the book's allegation that his wife had an affair with his business partner, Hanson, and that Todd dissolved their snowmobile dealership after learning about it.
Earlier, in a statement released following the allegations, Todd Palin had slammed McGinniss saying that "he has been relentlessly stalking my family to the point of moving in right next door to us to harass us and spy on us. He traffics in innuendo and falsehoods."
Todd Palin married his high school sweetheart, Sarah, in 1988 and gave up his 18-year career with BP in the North Slope oil fields of Alaska, in 2007, in order to avoid a conflict of interest that related to his wife's position as governor.
Seven months later, Todd returned to BP since the family needed more income. In order to avoid potential conflict of interest, this time, he accepted a non-management position as a production operator. He resigned from his job on Sept. 18, 2009, with the stated reason of a desire to spend more time with his family.
In the book titled, "The Rogue: Searching for the Real Sarah Palin," the 47-year-old is accused of a night of passion with a basketball star, snorting cocaine and having an affair with her husband's business partner - all allegations which are said to have shattered Palin's White House dream.
A source close to Sarah Palin said: "She has been destroyed by Joe McGinniss's no-holds-barred biography. It exposed all her lies, cover-ups and secrets."
According to the book, nine months before her marriage to Todd Palin, Sarah Heath spent a night with the basketball player Glen Rice in her sister's dorm room at the University of Alaska. McGinniss has reportedly obtained a quote from Rice who confirmed having slept with Palin.
Palin allegedly smoked marijuana with one of her college professors and snorted cocaine while on a snowmobiling trip with her husband. She had an alleged six-month affair with Brad Hanson, Todd Palin's business associate.
Palin, in the meanwhile, has been told by her advisers that it would be political suicide to announce a White House candidacy. They fear that the press and her opponents would have a field day digging into the dirty details of her background.