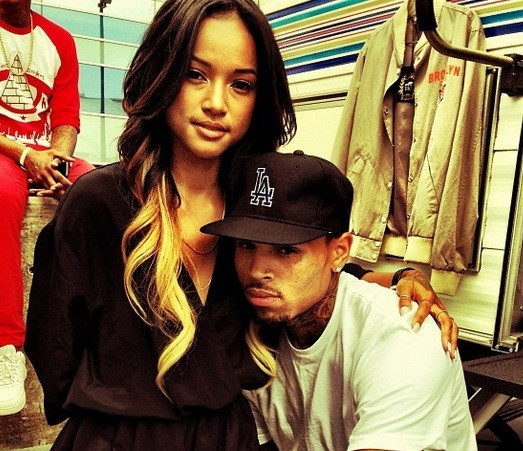 After months of ping ponging between Rihanna and Karrueche Tran, Chris Brown is reportedly preparing to settle down with one of his former lovers.
Celebrity gossip site MediaTakeOut.com claims that the embattled R'n'B superstar is engaged to Tran after popping the question earlier this month.
According to a source close to the aspiring model, the pair have grown closer since Brown was thrown in jail for parole violation in March. You may recall that a judge decided to make an example of him because of his "inability to stay out of trouble".
Although Tran reportedly called time on her on/ off relationship with Brown before his incarceration she has been his pillar of strength while he had been locked up.
Just weeks ago he used the 26-year-old beauty to pass on a message to his fans from behind bars while professing his love for her.
"Thank y'all for the support. Thank you for everything. You know, the Loyal video came out so I hope y'all enjoy that. And most importantly, K...Karrueche, I love you. So thank you," he said at the time.
Tran, who has been vying for his heart, is now said to be excited about becoming his wife once he is released from prison.
"I don't know if that's him being lonely in jail but that's what he tells her. He calls her his wifey and tells her all the time that she's perfect wife material," Hollywood Life's source previously said.
But while Tran is reportedly head over heels about becoming Mrs Brown and beating love rival Rihanna to the punch, it has been suggested that the engagement is simply the Fine China star's way at getting back at Riri since she started dating Drake.
"All fools propose while they are locked up!!," one fan said. "He'll be back with Rihanna again when he get out, just like before! Lol."