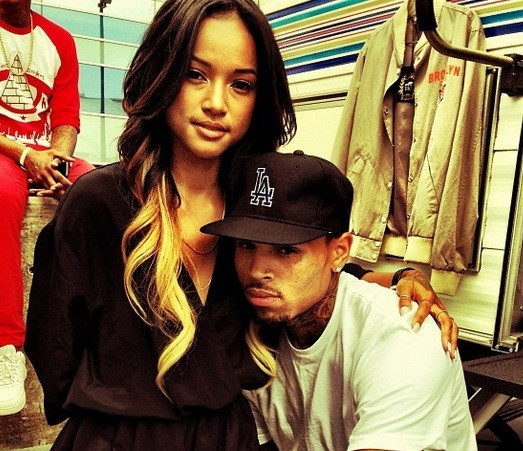 Karrueche Tran will reportedly not meet former boyfriend Chris Brown while he completes his one-month sentence in a Los Angeles jail.
According to Hollywood Life, Tran still loves Brown and "it's too hard for her to see him so upset."
"Kae does not want to see him behind bars and it's best she doesn't go visit him for privacy reasons," a source said. "They record everything there and she's not trying to have anymore drama. She can't really stand to look at him, looking all bad, and lifeless. She cares about him too much."
The Say Goodbye singer started dating Tran amidst his romance with Rihanna. The two briefly split in October 2012 when Brown admitted he was "in love with two people."
"Yes she does [still love him]. In her heart, she's still confused and upset about a lot of different things but they have yet to really sit down and talk in depth about what happened, what they're going to do about it and where to go from here. Fact of the matter is, Karrueche's not even interested in talking about the past with him because it will upset both her and him and she realises she cannot change the past."
Tran recently spoke about her controversial relationship with Brown.
"I was going through a situation that we all are very familiar with," she told Annex magazine, adding that the attention their romance received at times was "very hard."
"I had a lot of criticism and comments about my current situation. At the time, it was honestly very hard to deal with because people were saying really cruel things.
"Having to go through a rough time and then on top of that, having to deal with a ton of BS was a bit overwhelming," she went on. "Never allow people's opinions to justify your life. Live your life because at the end of the day, you've only got you."