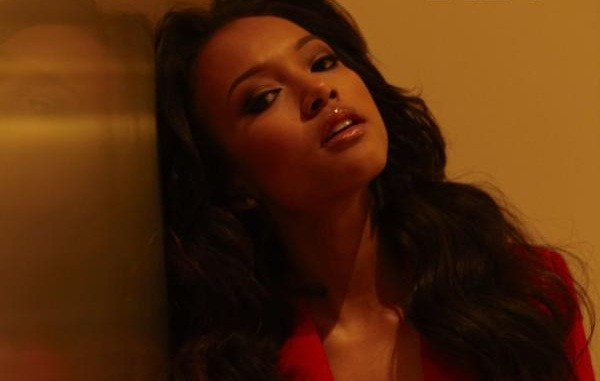 She was publically dumped by Chris Brown in 2012 after he decided to pursue his friendship with Rihanna, but Karrueche Tran has finally opened up about the love triangle.
The aspiring model attempted to lay to rest rumours about her hectic love life in the latest issue of Vibe magazine.
"It's a lot going on but it could be a lot worse. And that's how I look at life. I take it for what it is. I move forward, grow from it and at this point, that's what I'm doing," the Vietnamese beauty said.
"I'm not gonna sit and dwell and become consumed in that negativity because I could very much be that person, especially when things are so public and so thrown in my face. But like I said, things can be much worse. So I'm good."
Brown recently reignited rumours that he was still seeing Tran when they attended the Agenda trade show together to promote his new Black Pyramid clothing line.
But Tran insists that their relationship was strictly business and they would remain business partners in spite of the messy break-up.
She will continue to assist him with his Symphonic Love Foundation and Black Pyramid line, while he helps promote her new clothing line, The Kill.
"At the end of the day, he will always be a friend. We'll always care about each other. We won't allow that to interfere. Our business is business."
Tran went on to admit that although she still loves the Turn it Up hitmaker, she is trying to move on.
"I do care about [Chris] and I do love him. Family is very important to me, and I've always put it in my mind to remember that. I'd love to meet somebody and grow and build a foundation, but I don't want to even think about marriage right now. I can't even get a clothing line out," she said.
Asked if she would consider a candid sit-down with RiRi and Brown, Tran said she was not ready for it.
"Emotionally, that would just be way too much," she said. "I'm a very mature person so if the time ever did come where we would need to sit down and talk, I'd do it."