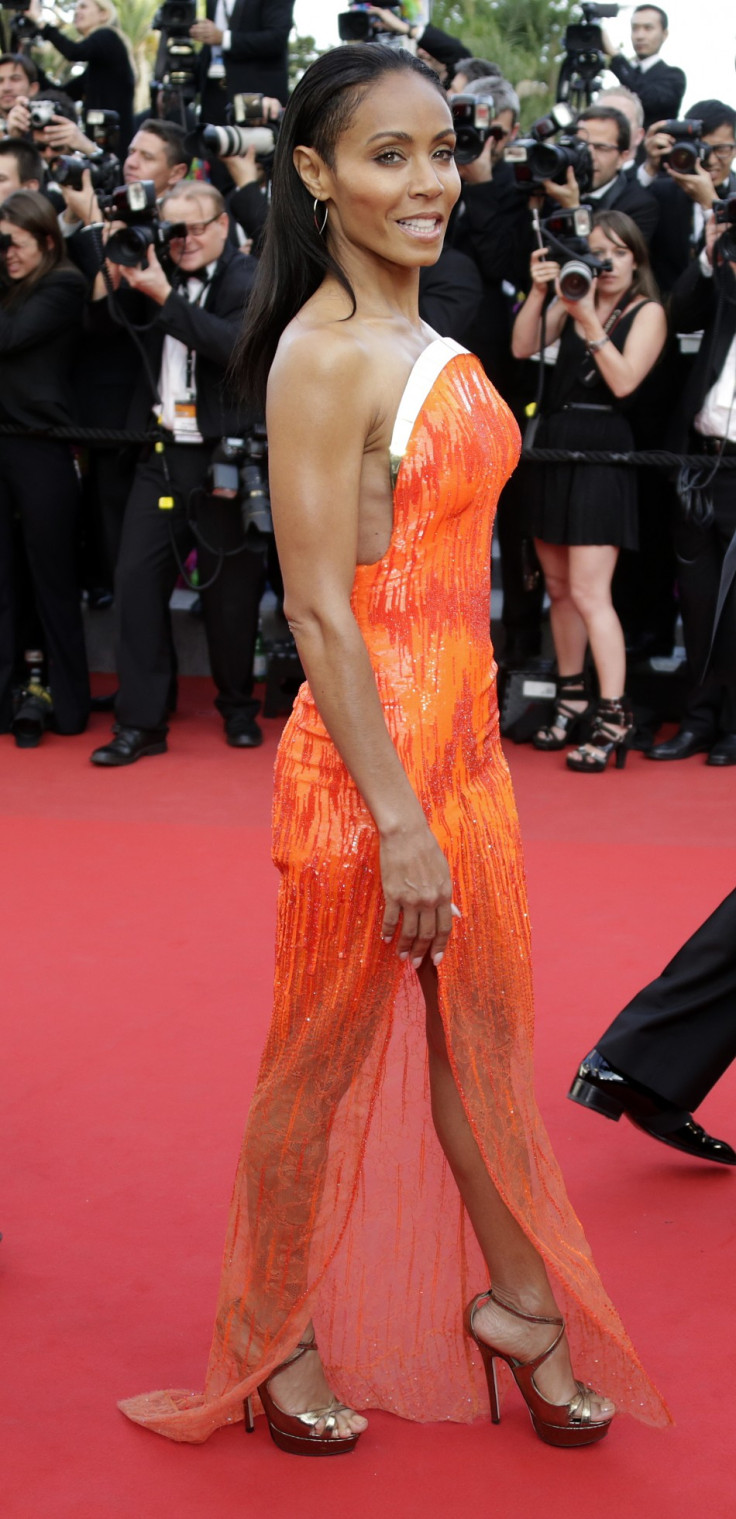 Jaden Smith came up with a really unconventional gift for his mother Jada Pinkett-Smith on her birthday. The Magic Mike XXL actress, who turned 45 years old on 18 September, got gold "grillz" for her teeth.
The Magic Mike XXL actress flaunted her new teeth jewellery on social media on Tuesday (20 September) by sharing a photo of herself wearing it.
"When your son buys you grillz for your 45th birthday," she captioned the photo.
"He literally had to bring a jeweler to the house, and I had to get a mold on my mouth. Then they took the mold and they made gold grills," the wife of Will Smith said when she made an appearance on Live with Kelly on Tuesday, according to Huffington Post.
"The rule in the house is get what you want the person to have versus trying to think about what I want. That's what he wanted me to have: gold grills," the actress added.
The 18-year-old also retweeted the photo of his mother wearing his present with the words, "My Moms Out Here Flexin."
Besides, the actress also received a sweet birthday wish from her husband Will Smith. "Happy Birthday, My Queen. I'm looking forward to loving you though a thousand more hairdos," he wrote alongside photos of his wife in different hairstyles on Facebook.
Last month, the Men In Black actor revealed that the secret to the success of his 19-year marriage was couple's therapy.
"I've done a lot of marriage counselling. What happens in a marriage once you do counselling, the truth comes out," Smith said.
Will and Jada share two children: Jaden Smith, 18, and 15-year-old daughter Willow Smith.