Find out why Selena Gomez does not worry about Justin Bieber leaving on a guys trip
The couple recently reignited their romance after ending their relationship in 2014.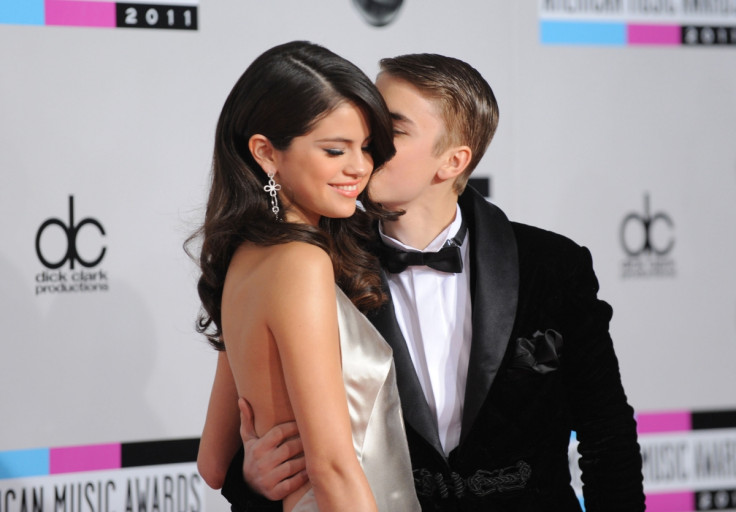 Selena Gomez and Justin Bieber are dating again. The couple confirmed their relationship status with a kiss at a hockey game recently after getting spotted on numerous outings.
Although they have reignited their romance, it was previously reported that "people around her [Selena] are worried that she'll end up heartbroken all over again". But, it seems like Gomez, 25, is having a wonderful time with Bieber, 25, with a source telling Hollywood Life that the Same Old Love singer is "crazy in love" with the Canadian singer.
Now, a new report from the gossip website has claimed that Gomez "loves how strong their relationship is today", with them having a new level of trust for each other.
"Selena came to a happy realization over the holidays that she really does trust Justin now more than ever," a source said. "She had no worries at all about leaving him alone for a few days and it did not bother her one bit that he left on a guys trip to Canada."
The couple is reportedly in a strong place in their relationship, with the source saying the experience Gomez has been having with Bieber is completely different to that when they first dated because he has matured as a person.
"She has total faith in his loyalty and does not feel uncomfortable at all while he is travelling or on the road away from her," the source said and added that Gomez was also confident about Bieber's commitment to their relationship.
It seems like they are really into each other this time around after ending their romance in 2014 after three years of dating.
The couple is reportedly house-hunting in California, with a source telling Life&Style magazine, "He's already looking at homes in the Calabasas, CA area. They just can't wait to start their life together."