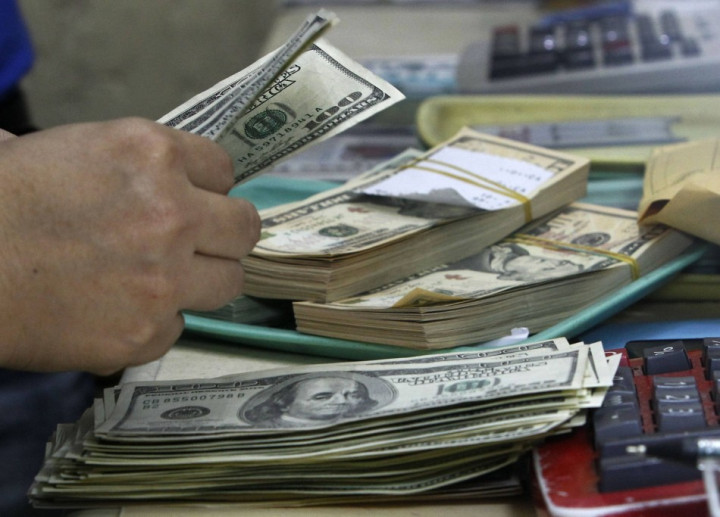 Switzerland's financial regulator is probing a number of domestic and foreign institutions over possible rigging of foreign exchange rates in the currency markets, where more than $5tn is turned over in daily trading.
The investigation by the Swiss Financial Market Supervisory Authority (Finma) comes after Britain's financial watchdog, the Financial Conduct Authority (FCA), announced in June that it is looking into a report which alleged that traders manipulated benchmark foreign exchange rates.
"Finma is currently conducting investigations into several Swiss financial institutions in connection with possible manipulation of foreign exchange markets," the regulator said in a statement, adding it is co-ordinating closely with authorities in other countries as multiple banks around the world are potentially implicated.
Nevertheless, it did not provide further details on the probe or the banks potentially involved. Bloomberg previously reported claims that currency traders shared information and used client orders to move the exchange rates.
The news agency alleged that traders at banks had put in orders ahead of a 60-second window when benchmarks for a series of currency indices were set.
Libor-Rigging Scandal
A number of US and European banks and financial institutions were hit by hefty fines due to their involvement in the manipulation of the London interbank offered rate (Libor). The rate is used as a benchmark for more than $300tn (£185.1tn, €220.5tn) of financial products.
Libor valuations directly influence the value of trillions of dollars of financial deals between banks and other institutions. The benchmark reference rates are used in euro, US dollar and British sterling over-the-counter (OTC) interest rate derivatives contracts and exchange traded interest rate contracts.
In June 2012, Barclays became the first bank to settle with US and UK authorities for a record £290m fine for the manipulation of Libor and Euribor.
In December, UBS agreed a record $1.5bn fine with US, UK and Swiss authorities for its role in manipulating a number of key benchmark interbank lending rates including the Libor.
In February 2013, RBS agreed to pay £390m to settle US and UK charges related to the manipulation of the Libor. Furthermore, interdealer broker Icap was also fined by authorities.
The US and British authorities have so far fined the four financial firms about $2.7bn in connection with Libor rigging.