Deepika Padukone is about to show the world what Indian women are really made of.
One of Bollywood's leading stars the 31-year-old actress, who is a household name in the Indian diaspora, makes her Hollywood debut as Serena Unger in the eagerly anticipated action movie xXx: Return of Xander Cage.
In a UK exclusive, IBTimes UK has tied up with Paramount Pictures to present the first look of a featurette revealing a character profile of Serene Unger.
So what do we know about Serena?
Padukone has been teasing clips from the film on social media, revealing that the leather clad siren is a "highly classified xXx operative" who hails from India. "Relentless, fearless and reckless she's a badass soldier and sharp as a knife," we're told.
The featurette reveals more of her story as we are introduced to the enigmatic Serena. As Padukone explains: "When you first meet Serena you don't know whose side she's on. I think she's a representation of women in today's world – she is independent, she's intelligent, she can stand up for herself. She's always observing, always learning."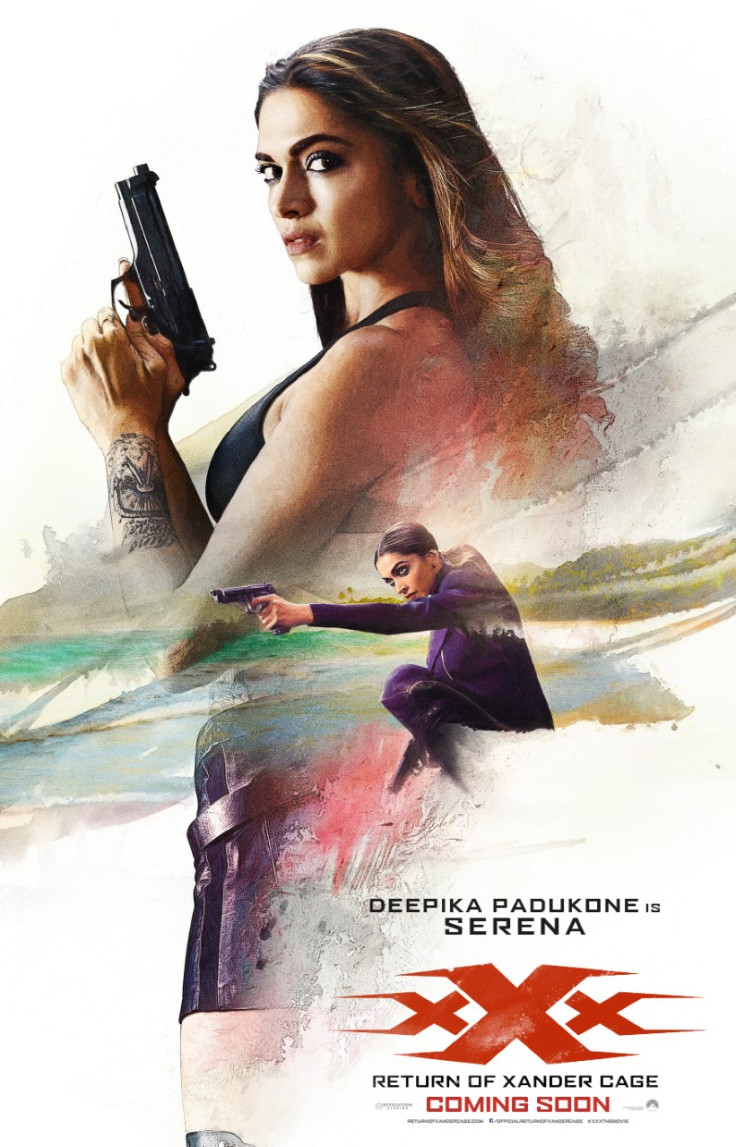 Vin Diesel reprises his role in the third instalment of the popular franchise. And while its a rare woman who can hold her own next to Xander Cage, it seems that the fiesty, tough-talking Serena is a match for the daredevil government operative .
"I think what draws Xander to Serena is the fact that he sees a lot of him in her," says Padukone. "You realise how similar they are to each other and then you see how they work together as a team. Slowly you discover she's there for a larger mission."
Speaking to IBTimes UK, at the IIFA awards last year, the actress said she was ready to shed the traditional guise of the Bollywood heroine and transform into a gun-toting action star for the movie. "To do a full-fledged action film was something I really wanted to do and I think xXx gave me that opportunity."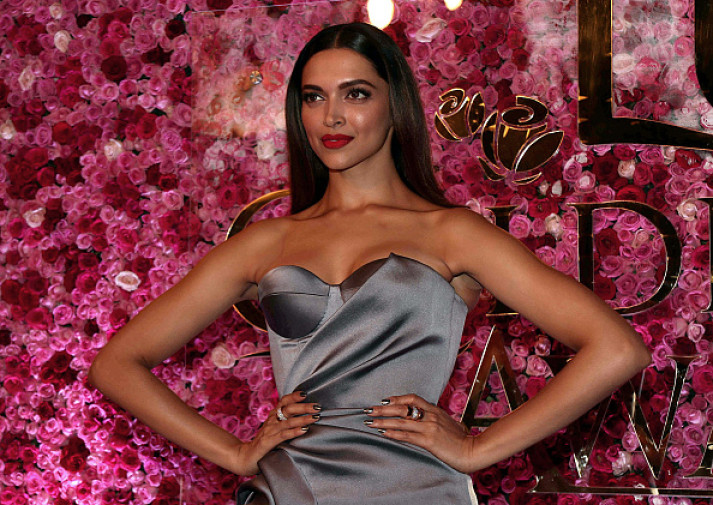 But what do we know about Deepika?
For the uninitiated in Bollywood, much like Serena, Padukone is pretty badass in real life too. Born in Copenhagen and brought up in Bangalore, she is the daughter of celebrated Indian badminton champion Prakash Padukone and was a national level badminton player herself before quitting the court for the catwalk – becoming one of India's top models.
She made her debut in Bollywood in 2007 starring opposite Indian superstar Shah Rukh Khan in the Farah Khan directed hit movie Om Shanti Om. A decade later, and with multiple Best Actress Filmfare awards under her belt, she is today recognised as a screen icon and a role model for millions of women around the world.
In 2015 she was hailed by The Financial Times as one of the 50 most influential women in the world and – with her films breaking the box office – she is one of the highest paid actresses in the world.
With 17 million followers on Twitter alone, Padukone has been committed to using her public profile to highlight iniquities in society, drawing on her personal experience of everyday sexism to publicly challenge archaic perceptions and attitudes to women, while championing social causes. She recently launched The Live Love Laugh Foundation a not-for-profit organisation dedicated to addressing the issue of mental health in the Asian community around the world.
Known for her discipline, her determination and her fierce ambition, Padukone is one of the new young fearless Indian actors who are breaking barriers and forging a new path in cinema heralding the advent of the global Indian movie star.
"Guns, girls, global domination – Xander Cage is back." And this time he's bringing Deepika Padukone with him. Prepare to be mesmerized.
Directed by D.J. Caruso, a sequel to the 2002 film xXx and 2005 film xXx: State of the Union, also stars Ruby Rose, Samuel L. Jackson, Donnie Yen and Tony Jaa.
xXx: Return of Xander Cage releases in the UK on 19 January, 2017. Watch the trailer below: