A commuter train crashed into Hoboken railway station in New Jersey during the morning rush hour, killing at least one person and injuring more than 100 others – some critically – in a tangle of broken concrete, twisted metal and dangling cables.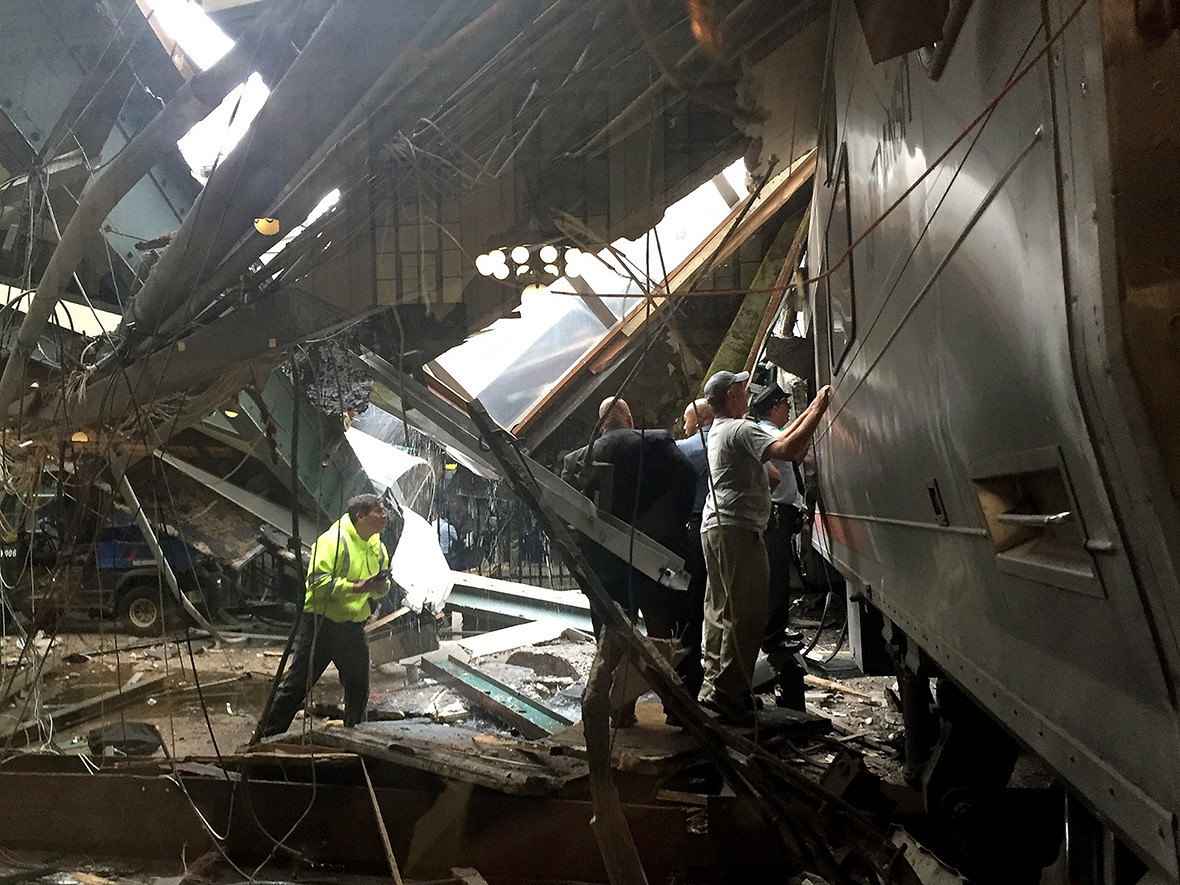 Witnesses reported seeing one woman trapped under concrete and many people bleeding. These photos from the scene show damage to the rail car and extensive structural damage to the station. The train came to a halt in a covered area between the station's indoor waiting area and the platform. A metal structure covering the area collapsed.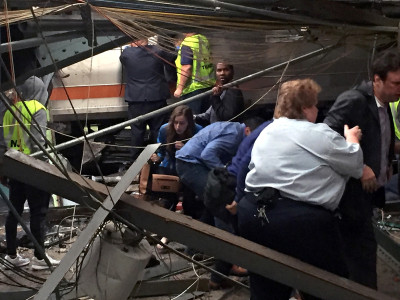 The train had left Spring Valley, New York, at 7:23am and crashed into Hoboken Terminal at 8:45, said NJ Transit spokeswoman Nancy Snyder. She said authorities are investigating what might have caused the train to crash.
Rail service has been suspended in and out of Hoboken, which is directly across the Hudson River from New York City. The station is a hub for commuters switching from the NJ Transit system to the PATH system to head into Manhattan. Hoboken, which is NJ Transit's fifth-busiest stations with 15,000 boardings per weekday, is the final stop for several train lines and a transfer point for many commuters on their way to New York City.