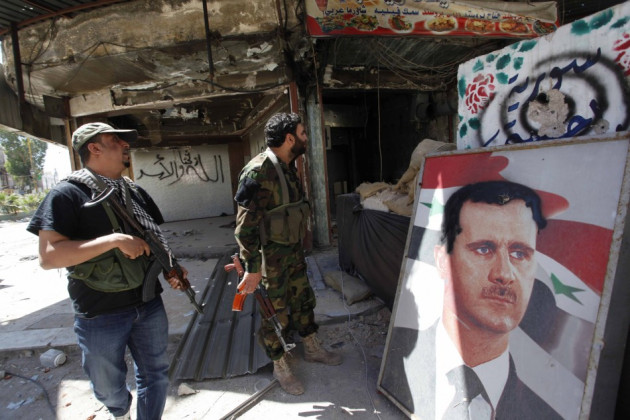 Syrian president Bashar al-Assad has declared that his forces have received the first batch of Russian anti-aircraft S-300 missiles, according to Lebanese TV.
Assad also said that the "rest of the shipment will arrive soon".
An interview with Assad will be released on al-Manar, a Hezbollah-linked broadcasting channel.
The delivery was announced by Russia in a calculated move after the European Union let its arms embargo on Syrian rebels expire this week. The US, France and Israel have all called on Russia to halt the shipment, but Moscow appeared more defiant after the EU move.
Assad also highlighted strong links between his forces and Hezbollah Shia militants, now openly fighting on the Syrian side of the Lebanese-Syrian frontier.
"Syria and Hezbollah are part of the same axis," he told al-Manar "The Syrian army is the one fighting and leading the battles against the armed group, and this fight will continue until all those who are called terrorists are eliminated."
Israel said it was looking into Assad's claims.
Meanwhile, independent UN investigators said that most Syrian rebel fighters do not seek democracy. Brazilian expert Paulo Pinheiro said his team had documented human rights crimes on both sides.
"It was said the rebels were angels, but there is only a minority of fighters with a democratic history who believe in the Syrian mosaic and want a state for all," he told Reuters.
"The majority of rebels are very far from having democratic thoughts and have other aspirations."