The first teaser trailer for the Steve Jobs biopic starring Michael Fassbender has been released, as the Danny Boyle-directed film prepares for its October release.
Coming two years after the last film about the late Apple co-founder, Jobs, starring Ashton Kutcher, the upcoming biopic is set backstage before three of Jobs' most iconic product launches -- the original Mac in 1984, the NeXT computer in 1998 and the iMac 10 years later. Each launch will be shown in real time and last for around 30 minutes.
The film is based on the Steve Jobs biography by Walter Isaacson, which went on sale soon after Jobs' death in October 2011. It also stars Kate Winslet as Joanna Hoffman, former marketing chief of Apple's Macintosh division, Seth Rogen as co-founder Steve Wozniak, and Jeff Daniels as former Apple CEO John Sculley. It is being written by Aaron Sorkin, who is also credited with Facebook film The Social Network and TV series The Newsroom.
A long time in the making, the film was originally set to be produced by Sony Pictures, but after failing to secure a director and actor for Jobs, Universal stepped in. The role of Jobs was originally being contended by Leonardo Dicaprio and Christian Bale, before Fassbender was chosen. Although the trailer states a release date of October 2015, Steve Jobs is expected to arrive in UK cinemas on 13 November.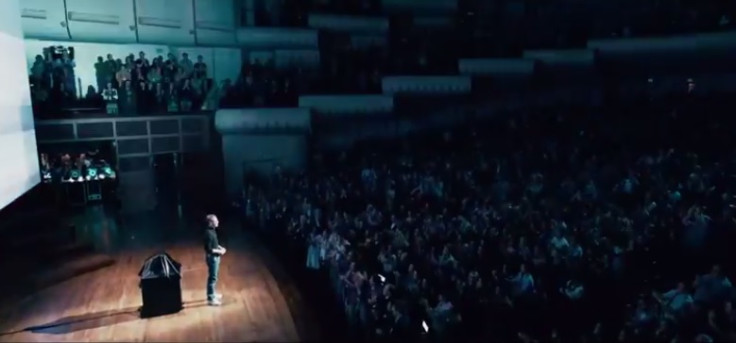 In typical Jobs fashion, a voiceover at the start of the trailer states: "Two most significant events in the 20th century; allies win the war, and this," referring to one of the key product launches.