Star Wars: Battlefront gameplay to be revealed at EA's E3 conference on 15 June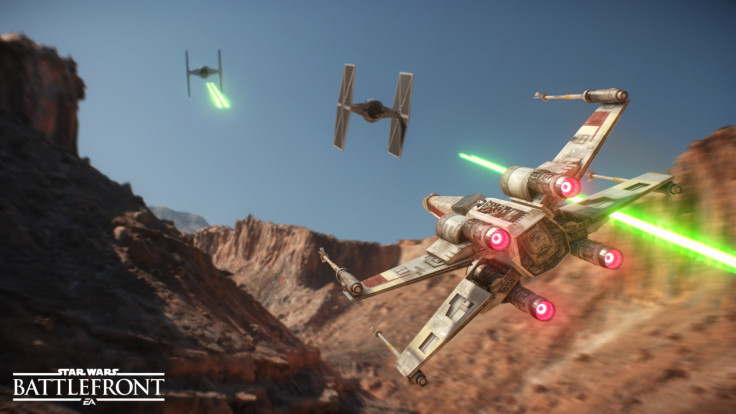 DICE have revealed a new "Fighter Squadron" mode for upcoming multiplayer shooter Star Wars: Battlefront and confirmed that the first gameplay footage will be shown off at EA's E3 press conference on Monday 15 June.
In a blog post DICE explain the mode with design director Niklas Fegraeus saying: "You could see a tiny snippet of this in our trailer where you saw the Fighter Squadron mode, where you engage in huge Starfighter battles over canyons big enough to be truly epic.
"Then, for those not in the mood for large scale battles, we have created Missions where players can, for example, take on armies of AI or test their piloting skills. All our Missions can be played either alone or cooperatively, making them perfect for some quick Star Wars action when you have a friend over."
So really it's not so much as a new mode but a declaration that "you'll be able to pilot airborne vehicles like you assumed." He's not wrong though, the trailer (below) does indeed feature Starfighters.
Regardless of the spiel, we're still excited to get our hands on the game and test it out.
Battlefront was revealed properly in April at Star Wars Celebration with a CG trailer and a series of screenshots. The game is set for release on 20 November 2015.
© Copyright IBTimes 2023. All rights reserved.