Monday 4 August marks the 100th anniversary of Great Britain declaring war on Germany. The First World War, also known as the Great War, lasted until 11 November 1918 and is recognised as one of the deadliest historical conflicts with millions of casualties.
The area around the strategic Belgian town of Ypres saw some of the heaviest and most prolonged fighting. The total Allied and German casualties in the five Battles of Ypres is thought to exceed 850,000.
Getty Images photographer Christopher Furlong visited these Flanders fields on the centenary of WWI.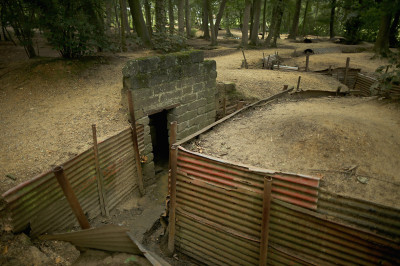 Ypres was the centre of five battles between German and Allied forces from 1914 to 1918. The deadliest of these was the Third Battle of Ypres or the Battle of Passchendaele, between July and November 1917.
Casualty numbers are disputed, but it is thought that around 325,000 Allied and 260,000 German troops lost their lives.