The UK is seen as a hotbed of technology talent which the giants of Silicon Valley are fighting to recruit. Areas where the UK is ranked highest include artificial intelligence and data science coming out of leading universities, and the financial technology community, engendered by the marriage of fintech startups and London's financial expertise.
On the AI side, this hunt for talent was kicked off in 2014 by Google's acquisition of DeepMind, a relatively small team from Imperial College, for $400m. This was followed by Apple buying Cambridge-based natural language processing firm VocalIQ and more recently Twitter bought video AI startup Magic Pony.
This is something of double edged sword, notes Hazel Moore, chairman and co-founder of FirstCapital, an investment bank based in London and Silicon Valley. Such intense interest provides a clear route to value for startups, but it does mean our home-grown talent is being poached by Silicon Valley. Moore, who was recently awarded an OBE for services to entrepreneurship and innovation and also serves on the board of Innovate UK, has closely observed this trend.
She said: "You've got these big tech companies all coming and hunting around in the UK for people. Artificial intelligence people are massively in demand and in the UK; our academic institutions are churning out people that are really smart and talented.
"Now, with my Innovate Finance hat on – as opposed to my FirstCapital hat – that's a bit of a risk, because what we want to do is develop businesses in the UK. If the big technology firms come in and poach all of our talent, we lose the opportunity to build that value here in the UK.
"But with my FirstCapital hat on I'm like, well if they are the guys that are going to pay the most money, they are going to win."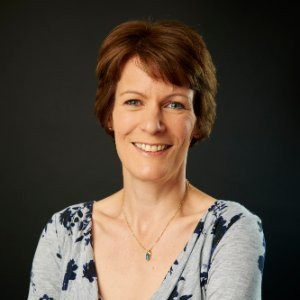 FirstCapital provides M&A and private equity investment advice around high-growth technology firms, with deals ranging from roughly $50m to $500m. The next crop of hot UK technology companies will be the ones FirstCapital is advising on.
Moore said there is currently a "phenomenal war" for talent in Silicon Valley and massive interest from the big technology companies to come and buy businesses in the UK and Europe more generally.
"For the shareholders and founders of businesses here, you have got to look at that as an attractive route to realising value," she said.
From a FirstCapital perspective Moore said many of these companies are in the early curve adoption stage and therefore more of a venture capital opportunity, as opposed to PE. "It's quite binary in some respects. High risk going after new markets with potentially massive opportunities, but not yet full proven.
"My role is to make sure that I'm aware of the things that are coming up and getting traction and really of interest to broader investment community. I see that rate of progress and rate of growth is amazing actually."
Another area of finance that has literally capitalised on the UK's academic institutions is the intersection of data science and quantitative trading, particularly within the world of hedge funds and pro-active asset managers. These sorts of companies are famous for hiring physicists and graduates with a science background and turning them into data scientists focused on investing.
However, what could be called the fintech approach is also invigorating this space, and there have also been some well-publicised open source projects coming out of hedge funds like Man AHL and AQR Capital.
"Hedge funds have been employing technology people for a long while to develop their algorithms and their trading strategies, and recruiting engineering talent from UK universities.
"While that will continue, it's an incredibly high cost model. I think increasingly people are looking ways to buy in services that add value that don't necessary have to go on the payroll. That's the opportunity for some of the startups."
Moore said London's fintech scene is unique in being able to meet these requirements, a combination of the City, academia and the large customer base that exists here.
"There is a huge base of people who understand financial services and the problems and issues with financial services; you need a lot of sector expertise to identify the opportunities that are being addressed by startups.
"There are also a massive number of potential customers. Then there is also a lot of venture capital money in London; a lot of accelerators and people that understand how to build this and have done so successfully.
"I know most of us think about Silicon Valley as being the centre of entrepreneur and technology activity. While to some extent that is true, Silicon Valley is not a financial centre and does not have the customers and does not have the sector capability and expertise that we have in London."
Hazel Moore will be talking about fintech innovation at Newsweek's forthcoming Data Science and Capital Markets event in London.