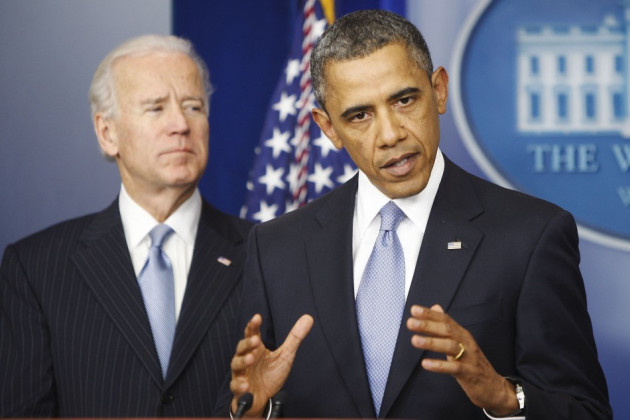 The US House of Representatives has approved a deal to avert the 'fiscal cliff', hours before a package of sweeping tax hikes and spending cuts were due to take effect.
After several weeks of deadlock, the Republican-dominated House passed new legislation which increases taxes for the wealthy, rather than the middle classes who were the primary focus of the previous legislation. The bill also delays the proposed spending cuts for a period of two months.
Economists believed that, by placing heavy taxes on the middle classes and reducing public spending, the American government could have pushed the country into recession this year.
Having passed the House by a majority of 257 to 167, the new bill will now be signed by President Barack Obama, whose recent election campaign promised tax hikes to the affluent.
Obama said after the vote: "This law is one more step in the broader effort to strengthen our economy and broaden opportunity.
"Tonight's agreement further reduces the deficit by raising $620 billion in revenue from the wealthiest households".
The new bill ends weeks of deadlock on the issue of tax hikes, and how best to avert the potentially damaging legislation which was scheduled to come into effect. Republicans in the House were divided on the issue, and Majority Leader Eric Cantor said he would not vote for the new bill.
Republicans were reportedly unhappy with the legislation as they believed it dealt with the tax increases alone and did not look at spending cuts. Steve LaTourette, a Republican and ally of House Speaker John Boehner, said that the Senate's compromise bill was "passed by sleep-deprived octogenarians", according to a Financial Times report.
Though the bill passed the Senate with little difficulty last week, it was mostly due to support from Democrats, with a number of Republicans voting against the measures. The House had been under pressure to pass the legislation before the markets open today.
However, even though the 'fiscal cliff' fears have now subsided, political wrangling over the US economy is expected to continue on borrowing limits and the postponed spending cuts.